I've watched keynote presentations in numerous capacities and across multiple industries at this point, and for the most part, all of them fall into one of three categories: good, bad or great. Some are inspiring, some are informative and some are just confusing, but even then, they still fall into the "good" category. The vetting process alone means that you're not going to see too many "bad" keynote presentations unless there's a lot more going on with that presenter.
That fact is why anyone that falls into the "great" category is so memorable, and the keynote presentation that Randy Deutsch delivered at the World Summit on Digital Built Environments was absolutely one of those. The event featured close to ten keynote presentations, but Randy's exploration around how design is being redefined and the way in which data should be utilized in AEC was notable for several reasons.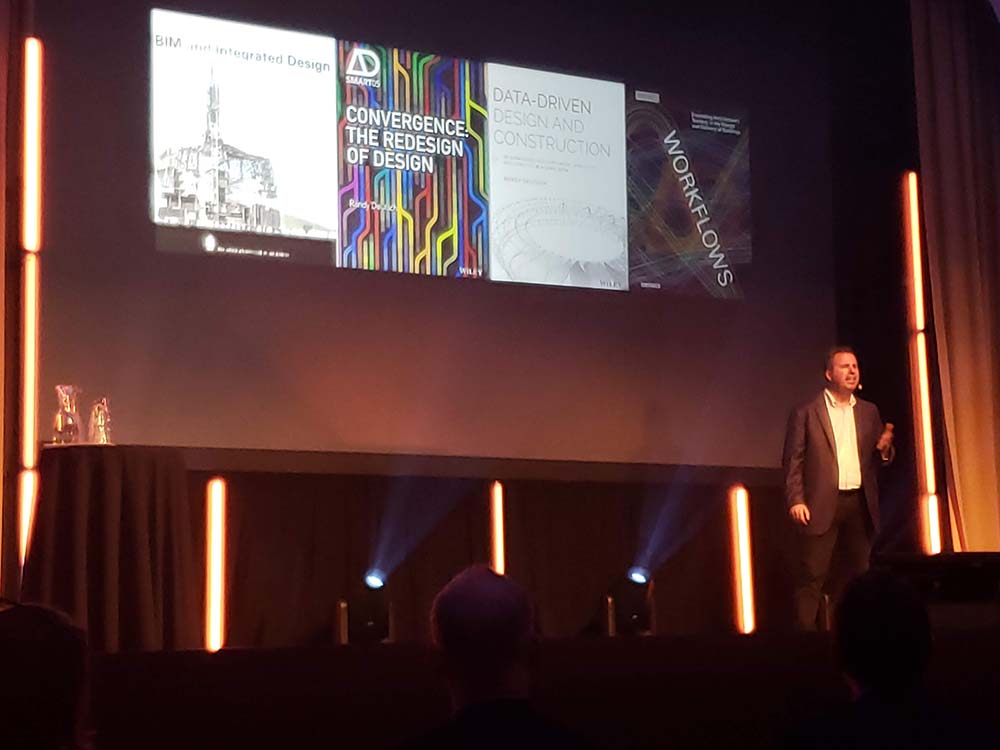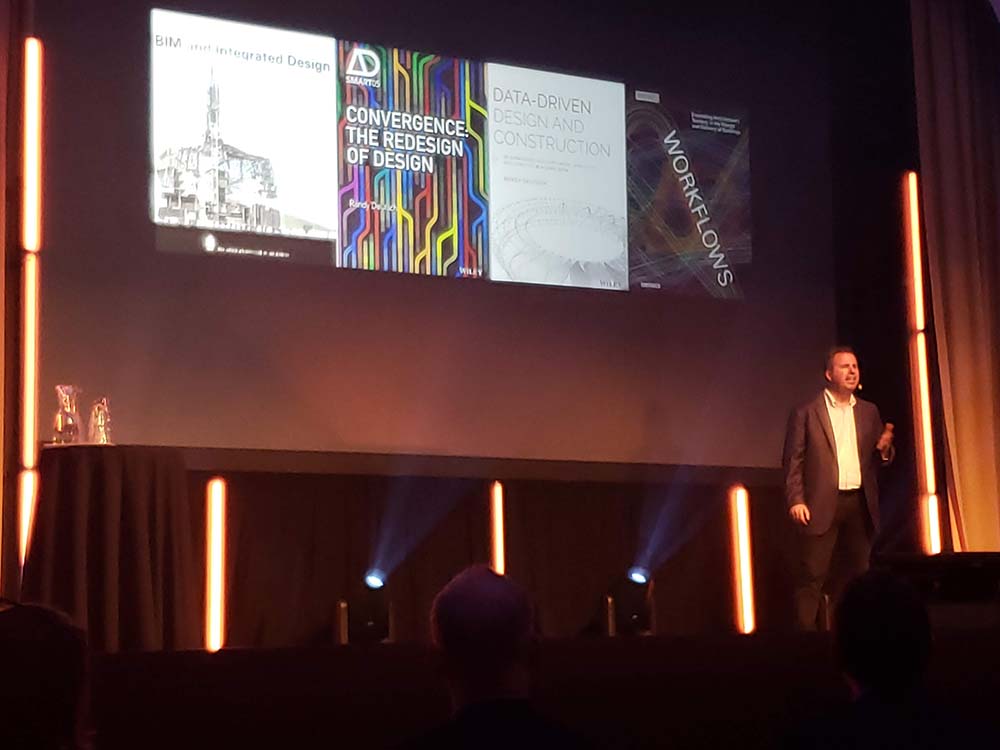 First and foremost, Randy is a dynamic presenter, but that's something you can see for yourself in any of his TEDx or Building Design Construction videos. An energetic presenter can make everyone in the audience think they're experiencing a "great" presentation, but what matters is what's at the heart of a given keynote. Randy uses the stage of whatever event he's at to highlight how technology is important, but that someone's attitude and fit are much more of a priority, especially in AEC.