We know scans are beautiful. I didn't realize the international design community thought that the scanners were beautiful, too.
The Red Dot Award has been given since 1955 for excellence in three different disciplines: communication design, design concept, and product design. FARO's recent handheld scanner, the Freestyle3D, has been selected as a 2015 winner in the product design category after competing with more than 5,000 products.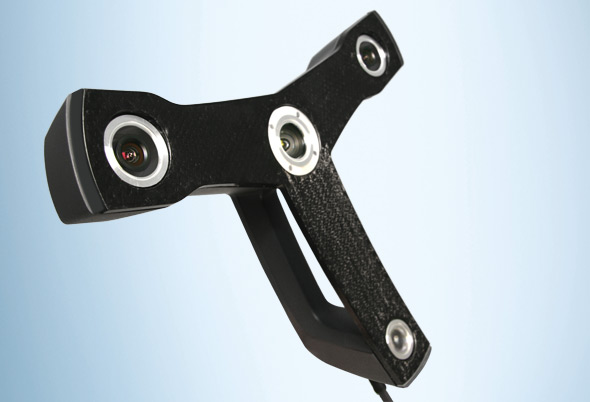 Winning the right to put the Red Dot label on their product puts them in the company of such design luminaries as Siemens, Apple, BMW, Bose, Porsche, and Lenovo. The award has been given to iRobots, electric toothbrushes, pen cases, shower heads, amplifiers, and USB identity authenticators.
In a statement, FARO says that the international jury was impressed by "the innovative design of the Freestyle3D and pronounced it a worthy winner of the sought-after Red Dot label. Its streamlined, three-armed shape was especially intriguing to the jury, supporting as it does the device's range of function and lending it an absolutely unmistakable appearance."
FARO previously won the Red Dot Award in 2012 for its Focus 3D scanner.
I take this as another sign that 3D scanning is continuing its march into our homes. As they become cheaper, and better designed, they start to look like objects you might place next to your KitchenAid mixer.