Berlin, Germany, October 7, 2014 — Among all the big news items at Intergeo 2014 (it seems that every company is there with something to announce), RIEGL's unveiling of the RiCOPTER definitely stands out. Why? It looks to be every bit the serious piece of high-performance equipment you would expect from RIEGL–and it's a UAV.
Technical Details
The first thing you'll notice is that the RiCOPTER appears to be sturdier than the average rotocopter. This is because it has a main frame built from carbon fiber, which is the same material used to build light but very strong sporting equipment like skis, bicycles, and golf clubs. In other words, the RiCOPTER looks designed to survive some very bumpy landings (or worse) while remaining in tact. After all, it's made out of the same material as that club you use to whack golf balls.
Adding to the longevity you can expect from the UAV, the frame features a shock-absorbing undercarriage.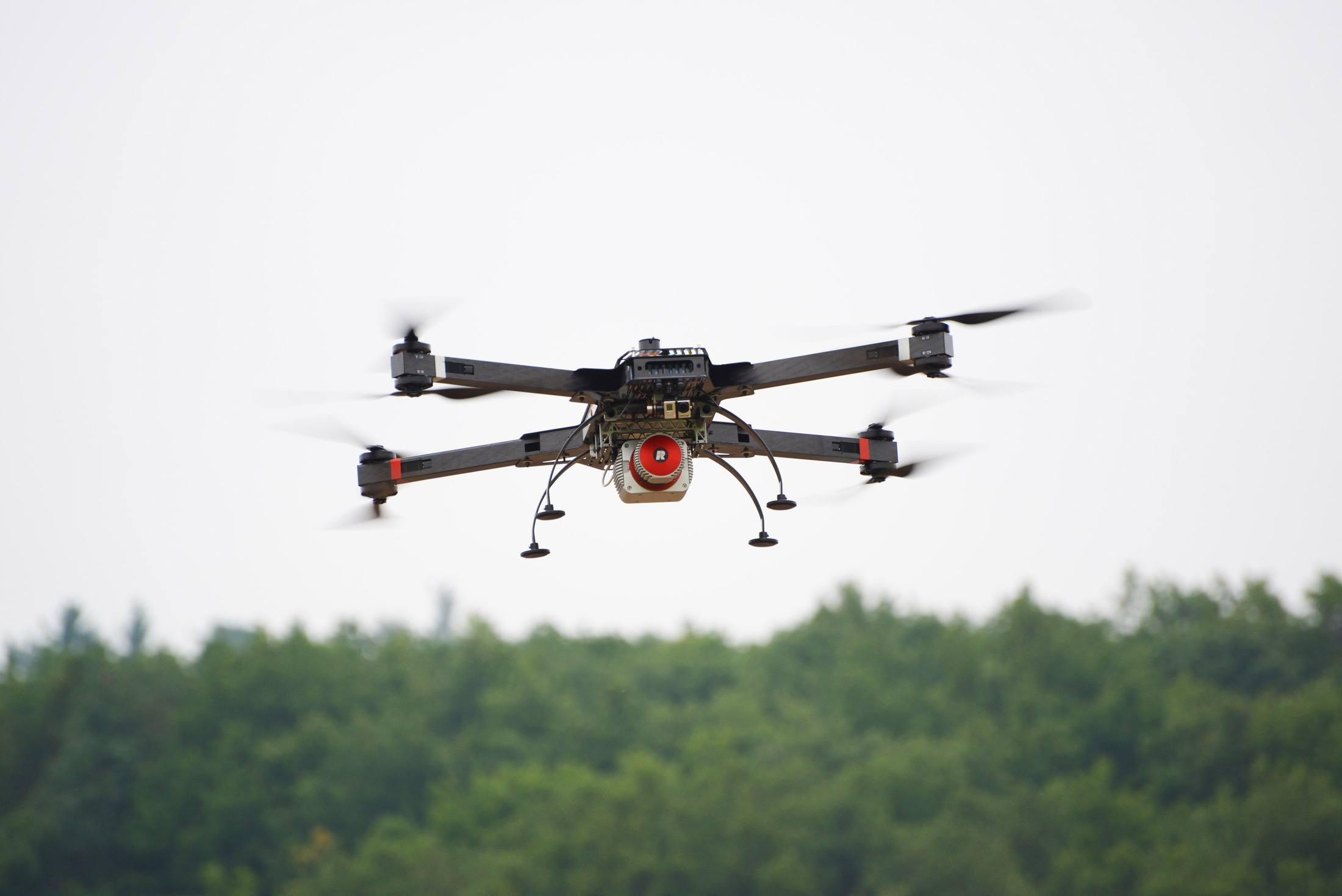 The RiCOPTER also includes a coaxial array of propellers, meaning that each of the four propellers on top is paired with a propeller on the bottom. This design would theoretically offer increased protection from failure by offering a backup for each propeller, therefor helping to prevent loss of control if a propeller is disabled.
Your expensive, precious laser sensors look like they'll be well protected. They can also be fully integrated into the RiCOPTER's fuselage both mechanically and electrically.
Other technical highlights of the RiCOPTER include foldable arms, which can reduce the size of the copter's wingspan from almost 6 feet (approximately 2 meters) to a paltry 2 feet (about half a meter). When folded, it fits into a box for easy storage and transportation. When unfolded, you can carry it around by a handle.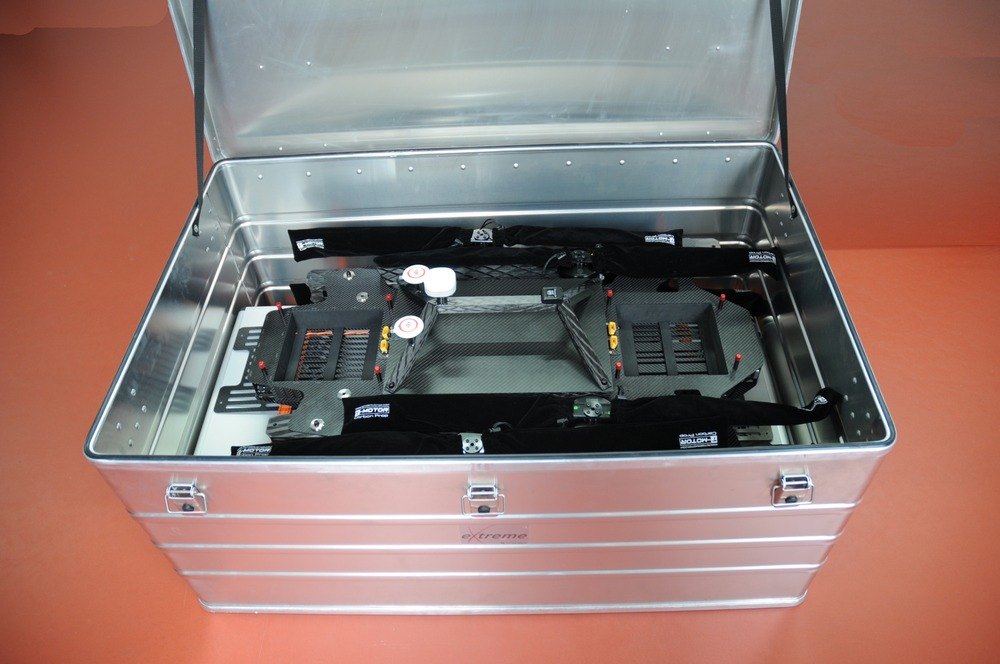 The RiCOPTER can fly for over 30 minutes and carry a pretty impressive payload of up to 16kg. This makes it plenty strong enough to carry RIEGL's own VUX-1.
Thoughts from RIEGL 
In a conversation with SPAR during the busy Intergeo show, Dr. Johannes Riegl Sr. told us that the RiCOPTER is a direct response to demand for a turnkey UAV solution for the RIEGL product platform. It is, in other words, meant to act as an easy complement to RIEGL's VUX-1 survey-grade scanner.
Dr. Riegl tells us the RiCOPTER has also been designed to operate as an open UAV platform. That is, the UAV won't be delivered with any sensors or software as standard equipment. This allows RIEGL's customers to build the product that best suits their needs.
Most of all, the RiCOPTER is designed to give highly accurate results. Dr. Reigl referred to the RiCOPTER as a "flying scanner," a UAV designed to deliver the best results for laser scanning sensors. The RiCOPTER will likely find use in applications like precision agriculture; archaeology; survey of urban environments; and power line, railway track, and pipeline inspection.
See below for an iPhone video of a RiCOPTER demonstration (remember, it was captured using a smartphone…). And stay tuned for more coverage of Intergeo 2014 from SPAR.