Velodyne's latest sensor was engineered to be an optimal automotive-grade lidar solution for Advanced Driver Assistance Systems (ADAS) and autonomous vehicles, and is priced at only $100.
Many carmakers and tech companies believe that lidar is a key component of future autonomous vehicles, which explains why suppliers have been putting in serious efforts to develop more cost- and size-efficient lidar sensors. A recent addition to the list of small and cheap lidar sensors for autonomous systems is Velodyne's Velabit, that is their smallest lidar sensor to date in their portfolio.
A lidar sensor for ADAS and autonomous vehicles
The Velabit sensor was engineered to be an optimal automotive-grade lidar solution for ADAS and autonomous systems, enabling perception coverage for blind-spot monitoring, cross-traffic detection, automatic emergency braking and more. Velodyne expects that the small and affordable sensor will fill a gap in the current lidar space, especially with regards to producers of autonomous vehicles, who are looking at affordable sensors fit for mass production. Apart from its competitive price, the sensor's small size makes it easily embeddable in a wide range of non-automotive solutions, such as vehicles, robots, UAV's, infrastructure, and more.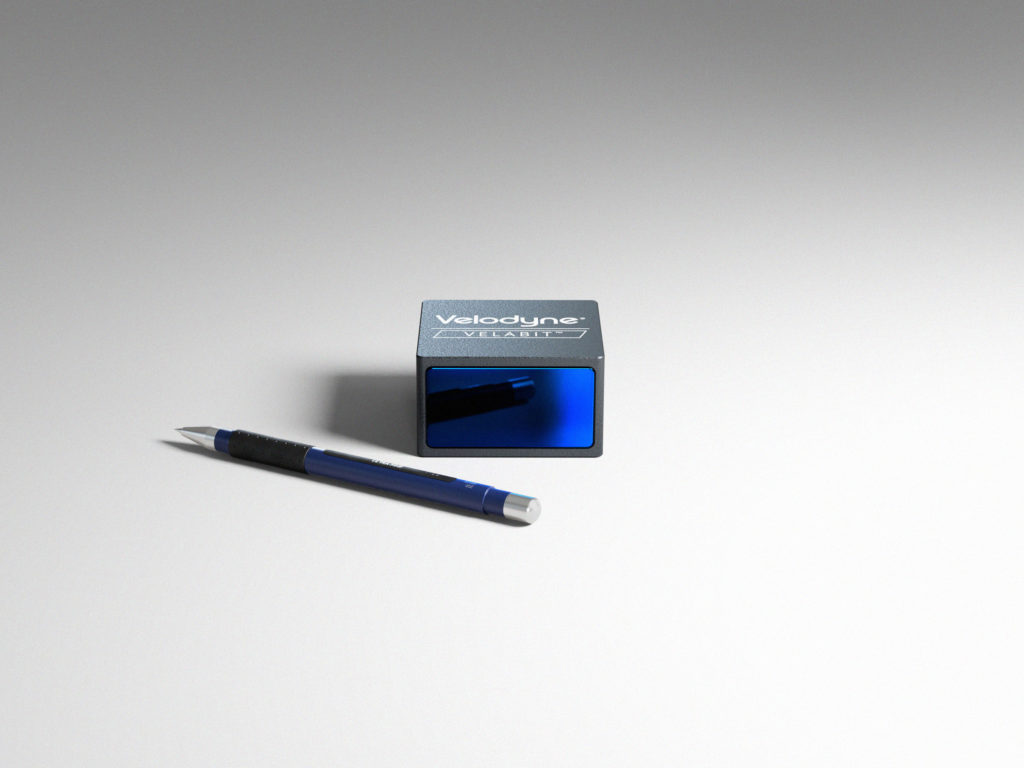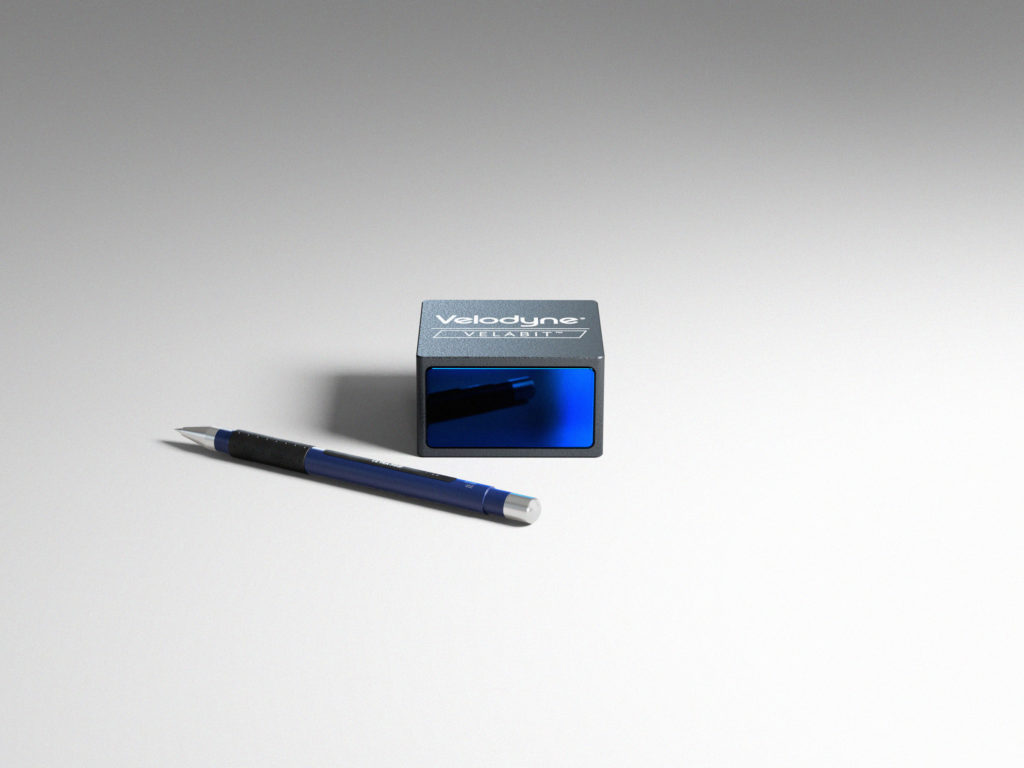 The product specifications mention size of 2.4" x 2.4" x 1.38", a range up to 100 meters and a field of view (FoV) of 60-degree horizontal x 10-degree horizontal. Apart from being affordable, small and versatile, the manufacturer stresses how 3D lidar systems can help increase the overall safety of autonomous systems, in addition to offering mapping and localization capabilities.
Combined with Velodyne's directional and long-distance Velarray sensor, the Velabit can be used for high-speed operation. As a standalone solution, it can be used for low-speed applications.The video below shows Velodyne's sensors in action with a driving car, capturing 3D lidar data of its surroundings in 360 degrees, as well as showing the exact range.
The Velabit has already been used with the Robotic Pegasus Mini, an unmanned, autonomous ground and air vehicle that uses lidar for localization and more. The Velabit fulfills a "much-needed space in the market", according to Alberto Lacaze, president of Robotic Research, referring to the lack of small and lightweight lidar systems that perform obstacle guiding or mapping in the past. The Velabit sensor will be commercially available by mid-2020 and was announced at CES 2020 in Las Vegas.