New service targets MEP contractors using 3D CAD, BIM software
Trimble Navigation Ltd. said Tuesday it is now offering Building Information Modeling (BIM) consulting services for Mechanical, Electrical and Plumbing (MEP) contractors using 3D CAD and BIM design software to model the physical and functional attributes of a facility.
The benefits of BIM are significant cost savings due to pre-planning, prefabrication, value engineering, and coordination and collaboration with other contractors. However, the many BIM software platforms cropping up in the marketplace can mean spending significant resources to upgrade skills and buy new software to comply with the new industry building and construction standard.
"Partnering with MEP contractors and their BIM/CAD departments is ideal; we can supplement their existing resources by providing services for projects of all sizes. This allows our clients to use their staff in ways that are more efficient and productive," said Pat Bohle, general manager of Trimble's MEP division. "Customers can receive a fully detailed building systems design from Trimble without over-taxing their internal modeling team."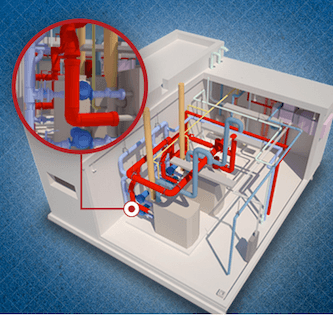 Trimble said its new 3D BIM Consulting Services for MEP contractors MEP.Trimble.com/services offers four options:
3D model evaluation – the 3D Model Evaluation Service inspects the model system by system noting any omissions, mistakes, or areas for improvement, and compares the current drawing set to the model's detail.
3D modeling – using the Level of Detail (LOD) industry specifications as a guide, the 3D Modeling Service will create a 3D model of your projects mechanical or electrical systems based on the specificity required and the format: AutoCAD, Revit for MEP, CADmep, Bentley Smart Plant, etc.
3D laser scanning – service includes laser scanning existing conditions and conducting full registration of the point cloud, then comparing the new with the old for design validation. In the end, you can present the General Contractor with a comparison of the as-built conditions with the as-planned design.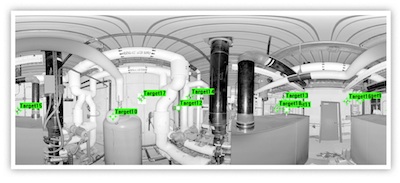 3D modeling from scanned point cloud – Using the point cloud to generate 3D solids, the Modeling from Point Cloud Service can then export these modeled components to a chosen 2D CAD or 3D design modeling environment for further MEP detailing and refinement as specified by the LOD project requirements.
Here's how Trimble's new service works: MEP contractors supply Trimble with existing construction plans, models, fabrication standards and/or MEP system specifications. The Trimble MEP division then creates a 3D model based on project requirements per level of detail, or LOD, which specify a level of accuracy in order to provide consistent expectations throughout the building lifecycle – from planning through design and construction.
Trimble offers five LOD options ranging from 200 to 500, which define BIM elements of different building systems at different levels of development. The LOD specs allow BIM authors to define what their models can be relied on for and allow other users to understand the value, and limitations, of models they receive.

 The idea is to promote the LOD framework and standardize its usefulness as a communication tool, since it is necessary for BIM users to know when information will be available in order to plan their work.
Trimble said each consulting project will be managed by a "virtual" Trimble project manager, acting as a liaison between the subcontractor and the 3D BIM modelers and experts in Trimble's MEP Division.
Sunnyvale, Calif.-based, publicly traded (Nasdaq: TRMB) Trimble, with $2 billion in 2012 revenue, uses positioning technologies – GPS, lasers and optics – to focus on applications requiring position or location, including surveying, construction, agriculture, fleet and asset management, public safety and mapping.
Earlier this month, Trimble reported a 10 percent increase in third quarter revenue to $556.5 million on a 17 percent jump in net income to $101.9 million, or $0.39 earnings per share.