During this year's Intergeo, Teledyne Optech announced their first ultra-light mobile mapping system, the Maverick. The integrated LiDAR system weighs less than 9 kg, and can be mounted in a variety of ways. Optech says a single user can mount it on a backpack, a Segway, an ATV, the roof of a car, or even a train without any assistance.
The Maverick includes a LiDAR sensor, a 360° camera, and an INS in a single package. It fits inside a case measuring 22 x 18 x 10 inches, which makes it small enough for stowing in luggage.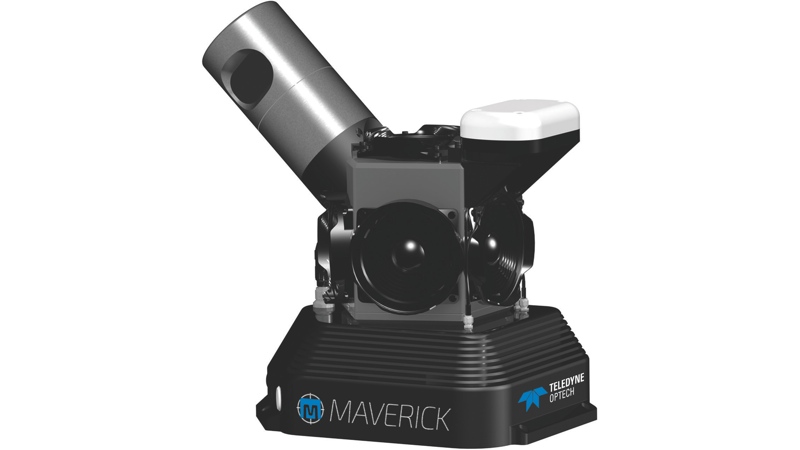 Optech boasts the system's low power requirements, meaning that it can be powered from a vehicle's cigarette lighter dock or an optional add-on battery.
The Maverick also includes functionality for wireless data transfer, meaning that when the battery is in use, the system is totally wireless. Optech says the system includes real-time web-based data display and feedback so you can see your data as you map to ensure appropriate coverage and data quality. This function is accessible by any device with a wi-fi connection.
The Maverick's LiDAR is a Velodyne HDL-32, which scans at an accuracy of 2 cm and captures up to 700,000 points per second. It has an unencumbered horizontal field of view of 360°, and a vertical field of view of 40°.
The system is designed for use in data collection for transportation safety, construction, asset management, rail, and utilities. The Maverick is available for order now.