With the release of the CL-90, Teledyne Optech has started a new product line of survey-grade OEM lidar sensors. The new UAV solution offers survey-grade data quality and canopy penetration.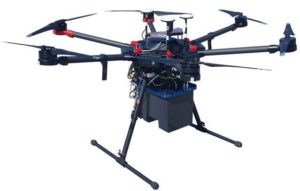 Teledyne Optech has announced a new OEM lidar sensor for UAV platforms. The CL-90 is a light-weight, compact lidar platform that is available as a transceiver for system integration. Authorized resellers can integrate it with third-party INS solutions, imaging sensors and UAV platforms. The sensor distinguishes itself through its canopy penetration capabilities and low-noise and survey-grade data. Its variable field-of-view capability can potentially eliminate the need for multiple passes over a target.
The CL-90's long-range performance enables maximum area coverage rates without sacrificing data quality and vegetation penetration at UAS flight ceilings. Coupled with a unique programmable FOV (field of view), the sensor also provides high point density and operational flexibility: the technical specifications mention a performance of over 600 points per square meter from 120m AGL (above ground level) and 5 m/s (64 degrees FOV), as well as shot-to-shot precision of less than 1 cm for survey applications. The lidar sensor can be used for a variety of applications that require survey-grade data, such as forestry and agriculture, construction site monitoring and asset mapping.
Canopy penetration
With this new product release, Teledyne Optech is entering the drone market. In a video announcement, the inception of the CL-90 is explained by Martin Flood, who is Director of Business Development at Teledyne Optech. He states that although you can do amazing things with drone technology and cameras, trees can form problem.
"The CL-90 gives people something interesting they can't do with lower-accuracy lidar and cameras," says Flood, "It gives people the ability to see through the canopy to get survey-grade data underneath that canopy with low noise, high accuracies and do that from the ranges that come with using a drone."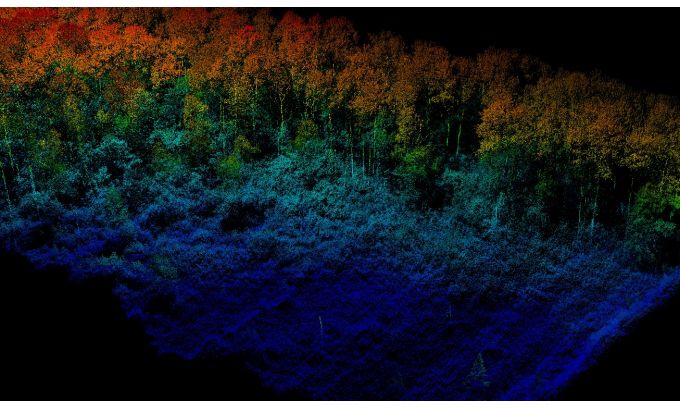 What differentiates the CL-90 from other drone-based lidar systems is that it focuses on survey-grade data, says Martin Sitar, Director of Product Management.
"There's a range of lidar solutions you can get from drones. We wanted to make sure we were building something that was built on our legacy of building quality surveying instruments. With the CL-90, we aimed at that particular part of the market."
Sitar also noted that the CL-90 is a departure from Optech's traditional business line, and that they are looking to grow into the OEM space with a new 'CL' (compact lidar) line of products.
Although currently there's no release date yet, the CL-90 was recently displayed at two conferences, among them the SPAR 3D Expo & Conference. It will be displayed next at the Intergeo in Stuttgart, Germany in September.