Shortly after Apple announced the addition of lidar to its iPad Pro, a beta release of a 3D scanning app, called SiteScape, came on the scene. Fresh off of three months of working with users in a beta testing period, SiteScape is now available in the App Store and is compatible with all the lidar-carrying iOS devices that have been released thus far.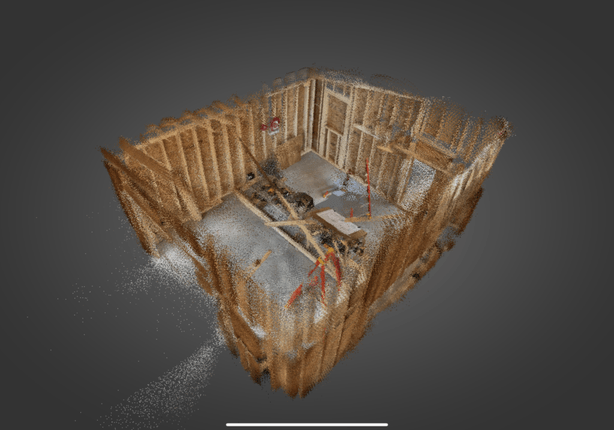 SiteScape is intended to help make 3D scanning more accessible and useful, with built-in capabilities for exporting its point clouds to other applications. While not intended to replace the need for professional 3D scanning hardware, the exported data can be used as references for BIM, CAD models, for measuring distances, or for sharing high-quality, lightweight visualizations.
The scans are described as "scale-accurate" and can be used to measure distances and areas. With the help of several investments, and from insights from beta testers, the scans have been improved, their maximum size increased, and other workflow improvements have been implemented.
During SiteScape's beta testing period, they worked with users across architecture, engineering and construction industries, but the potential for its use extends to real estate and other space and layout-based industries.
One of the early users of SiteScape was Rob Nabney at Nabney Plans, an architectural firm based in Christchurch, Dorset, UK. Nabney's team works mainly on adaptations to existing homes, conversions from agricultural to residential and backland development — and they have been using SiteScape to scan existing site conditions to bring into their BIM environments, creating digital models of their architectural sites to share as a visual reference for their clients.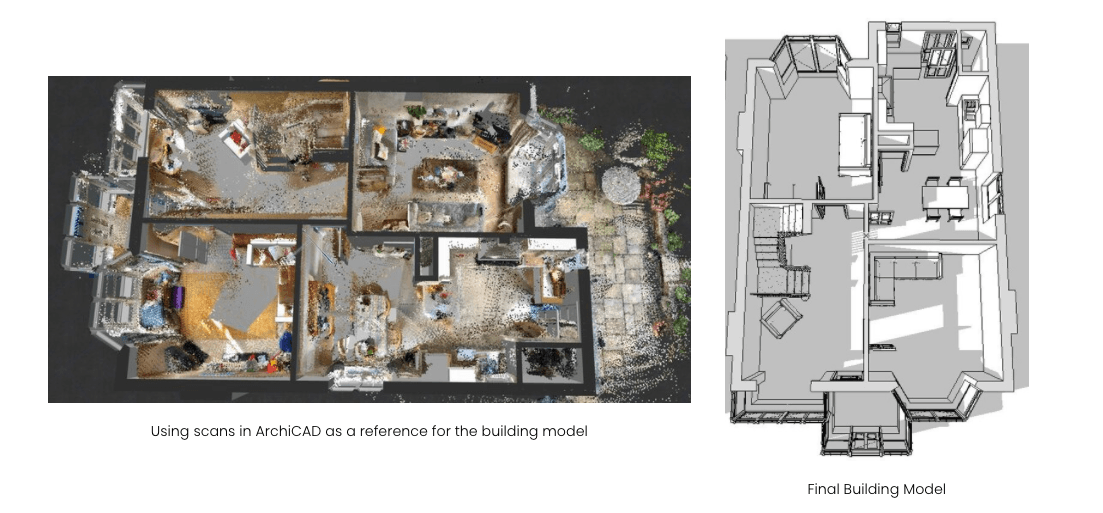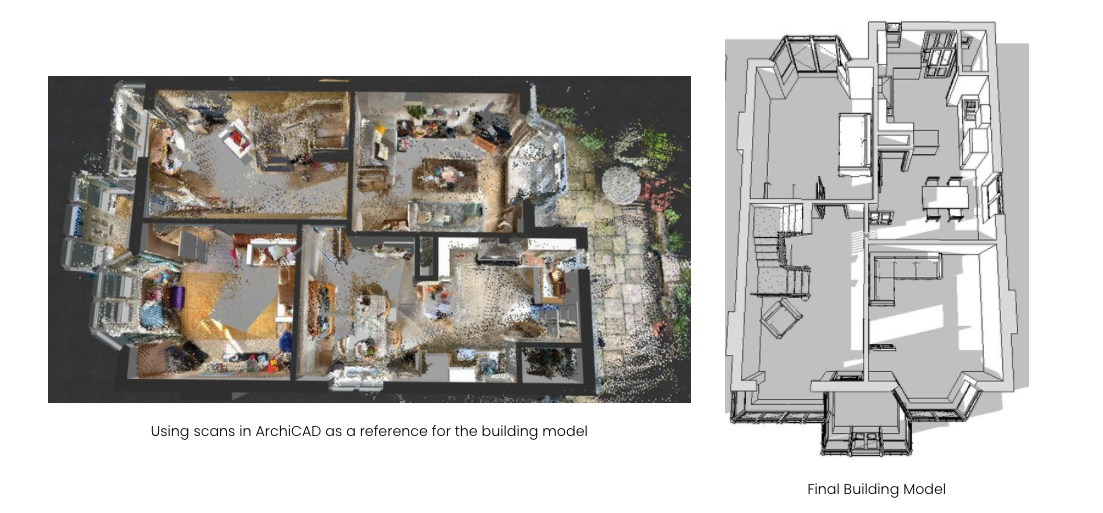 For small-to-medium scale residential projects, a quick scan may be all that's needed to bridge the gaps – or to be able to distribute work to many on a project rather than scheduling more intense scans across multiple days. If the resulting scans are good enough for the references or layout – this bring-your-own-device approach to scanning might have some serious sticking power.
SiteScape is compatible with all LiDAR-enabled Apple devices: the iPhone 12 Pro, iPhone 12 Pro Max, 4th gen iPad Pro 12.9", and 2nd gen iPad Pro 11". SiteScape is available now on the App Store and allows users to capture 9 million points in space with a single scan, or roughly 2,000sqft. There is no limit to the number of scans or exports allowed. For more information, visit sitescape.ai