Building codes are often changing—even yearly, in some places. Keeping current with all building codes, and ensuring that a project is complying with federal, state, county and local codes, is the headache of many construction professionals.
Failing to comply with such codes—even by accident—is no option; it can lead to re-work and unneeded costs brought on by having to fix problems with lack of code compliance that have been wrongly built into a job. And with building codes in different government jurisdictions that sometimes overlap (such as city and county codes), which often can be confusing even to seasoned professionals, streamlining the process of ensuring a project complies with all codes has long been an obvious problem in need of a solution. e
In this age of proliferating apps meant to ease construction workflows, it was just a matter of time before someone devised an app for navigating and complying with building codes. Some have tried to do so, but unsuccessfully, until recently.
UpCodes, a searchable database for building codes, is speeding up how construction projects work with its process-changing platform. The 3-year-old company was founded by brothers Garrett and Scott Reynolds, who brought their professional experience in AEC and software development to the huge task of simplifying cod compliance in construction.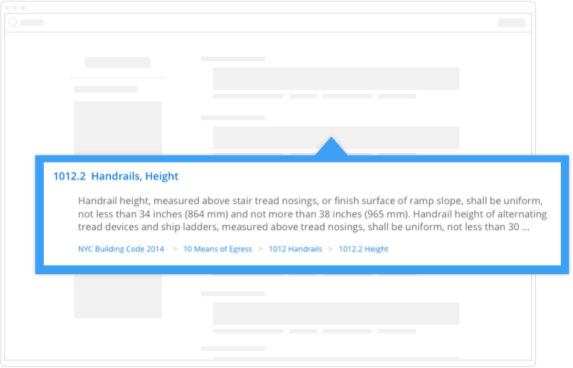 Prior to devising their idea for the startup, Scott worked as an architect in Hong Kong, then came back to the US, to work in New York City. Those experiences prompted him to begin questioning how construction projects were done, since it seemed to him there should be simpler ways to accomplish some of the tasks associated with a project, like complying with codes.