A new sister type to the miniVUX-UAV series, the RIEGL miniVUX-1LR, is a miniaturized, lightweight and compact (1.55 kg/3.42 lbs) online waveform processing LiDAR sensor enables operating flight altitudes of up to 820 ft and measuring ranges of up to 500 m/1640 ft. By using a different laser source, higher measurement ranges are achieved. The miniVUX-1LR has also a different beam divergence (footprint) compared to its sister types, the miniVUX-1UAV, -2UAV, and -3UAV.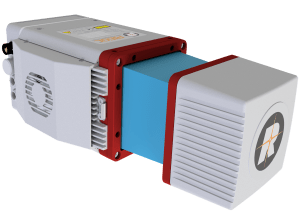 A full 360° field of view, a laser pulse repetition rate of 100 kHZ, and the optional integration of up to two cameras are further features that increase efficiency in the field. With this sensor and its improved longer-range performance, surveyors will efficiently meet the specific demands in challenging UAV applications, such as measurements of inaccessible canyons and open-pit mines.
Higher flight altitudes and an unrestricted FoV of 360° open up new possibilities for covering larger areas more efficiently. Areas of different terrain variations, such as open pit mines, can also be captured in flying on the same flight altitude AMSL. Thus, the large measuring range of 500 m contributes to more safety in everyday work. Additionally, the combination of a lightweight sensor design and highly accurate scan data provides the end user with virtually unlimited options in platform selection. The advantage for users is that they can fly at higher altitudes and cover a larger area in one flight, which lowers the overall operational costs because the area mapping project can be completed in less time.
An upgrade of the VUX-1 Series – the VUX-1LR22 and the VUX-1UAV22 was released for airborne laser scanning users. These online waveform processing laser scanners offering a full field of view of 360° are now available with increased Laser Pulse Repetition Rates of up to 1500 kHz for the VUX-1LR22 and up to 1200 kHz for the VUX-1UAV22. This results in measurement ranges of up to 1845 m/6050 ft and operating flights of up to 1050 m/3440 ft for the VUX-1LR22 respectively measurement ranges of up to 1415 m/4640 ft and operating flights of up to 800 m/2640 ft for the VUX-1UAV22 and offers new possibilities for diverse applications.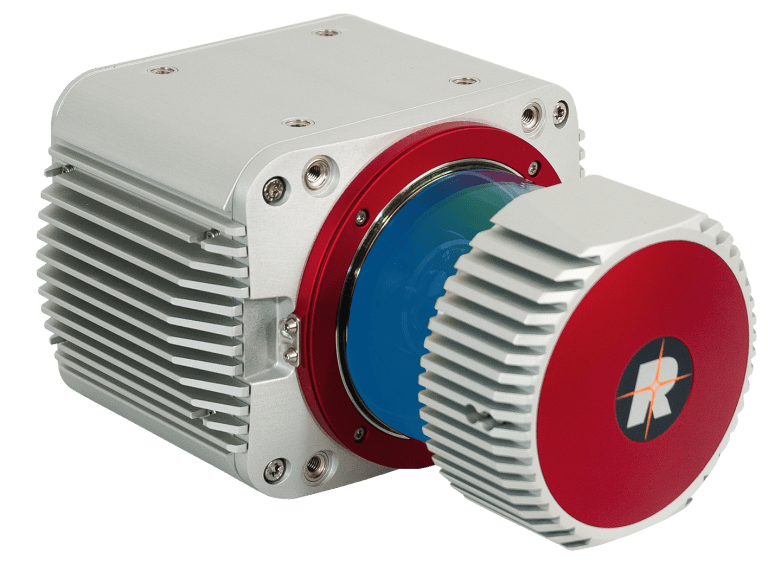 The airborne laser scanners of the VUX-1Series22 and the systems based on these scanners have a multi-purpose capability for UAV-based and MLS (Mobile Laser Scanning) applications. With a lowered minimum range of 1.5 m and still high accuracy and precision (10 mm / 5 mm), the sensor is also capable for mobile mapping applications. Due to the higher range performance, UAV-based missions on a broad range of most diverse UAV platforms are possible. With its significantly improved long-range performance, the VUX-1Series22 laser scanners meet specific demands in UAV applications, such as measurements of inaccessible canyons and open-pit mines. In addition, the scanner provides more targets per laser pulse in complex target situations and offers increased penetration capabilities for forestry and agriculture applications.
For the airborne LiDAR market, the RIEGL VQX-1 Wing Pod now provides a fully integrated airborne laser scanning solution for user-friendly installation and straightforward application with fixed-wing aircraft. One of the hurdles for newcomers in the airborne laser scanning market is the availability of survey aircraft that have a suitable hatch for mounting instruments. For experienced service providers it is often also difficult to find a suitable aircraft for special projects in remote areas of the world.
With the VQX-1, users can easily and quickly equip an aircraft with a portable, compact airborne laser scanning system with integrated high-resolution cameras and IMU/GNSS system, all without permanent modifications to the aircraft: the versatile pod is designed to carry one RIEGL laser scanner (VQ-480II, VQ-580II, VUX-240, or VQ-840-G), as well as up to three high resolution cameras (e.g., Phase One iXM 100) and an appropriate IMU/GNSS unit (e.g., Applanix AP60).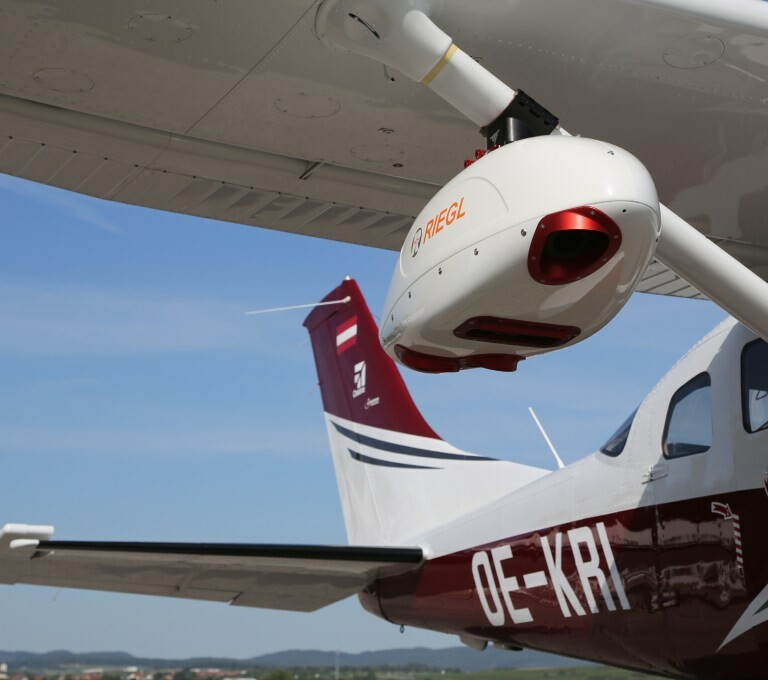 The VQX-1 Wing Pod is designed for mounting on the wing strut of Cessna aircraft, specifically the most widely used types 172, 182 and 206. Certification will be based on a supplemental type certificate, which has also already been applied for at EASA. Once EASA approval is granted, validation by the FAA will follow. The approved VQX-1 pod is expected to be available in Q2 next year. The wing pod can be used for a broad range of applications, from corridor mapping and city modeling to forestry, glacier and snowfield mapping, and also flood zone mapping.
The RIEGL VMY-1 is a compact and light-weight (approx. 8 kg/ 17.6 lbs) Single Scanner Mobile Mapping System of smallest dimensions for basic mobile mapping applications. Based on a RIEGL miniVUX-Series LiDAR sensor, the system provides 100 scan lines / second and up to 200 kHz Pulse Repetition Rate. Up to four cameras (DSLR camera(s) and/or a spherical camera) can optionally be integrated. The design enables folding for convenient transport and space-saving storage.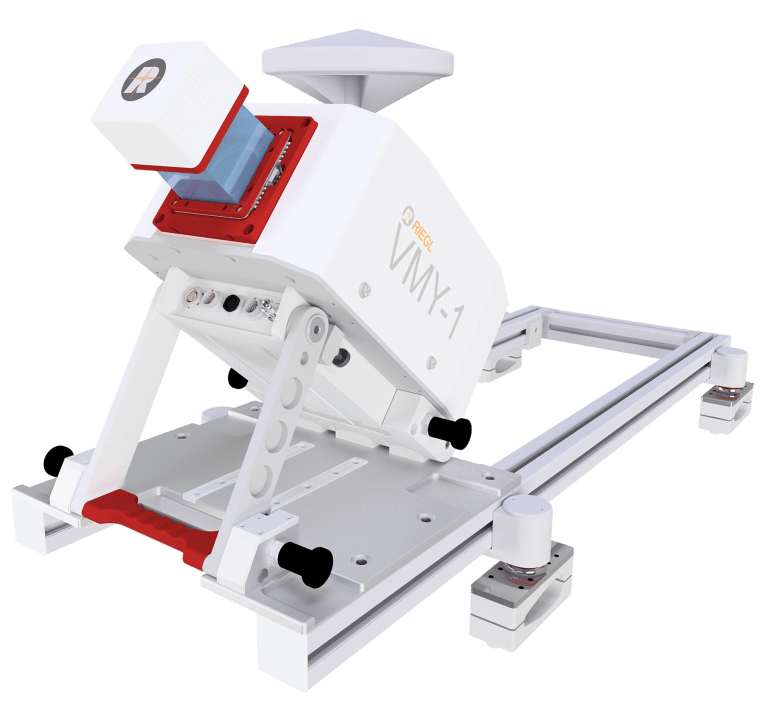 For mobile laser scanning, the RIEGL VUX-1HA22 laser scanner with its increased Laser Pulse repetition rate of up to 1800 kHz and a resulting measurement rate of up to 1,800,000 measurements/sec boot the performance of RIEGL's mobile mapping systems. So, the RIEGL VMX-2HA Dual Scanner Mobile Mapping System now delivers measurement data with extremely small point spacing and extremely high point density resulting in a point cloud of outstanding quality.
The VMY-1 is an entry-level system at a very attractive price but users still benefit from the entire RIEGL software suite and the functionalities known from all other RIEGL MLS and ULS systems. Hence, the VMY-1 may be a perfect first step into RIEGL's kinematic data acquisition and post-processing world but the system is also a valuable complement to customers that are already using RIEGL systems.
A further value-add of the VMY-1 is the hybrid use for mobile mapping as well as unmanned laser scanning applications by simply move the RIEGL VUX-SYS (miniVUX + INS) unit between mobile and UAV platforms. Due to the compatibility of RIEGL data no matter with which platform they have been acquired, projects can easily be post-processed and merged with RIEGL software according to the proven RIEGL workflows.
Comparison with the RIEGL VMY-2
The RIEGL VMY-2, released last May, is a dual scanner system comprising two RIEGL miniVUX series laser scanners, while the VMY-1 holds only a single miniVUX scanner. This leads to the most compact form factor and the most light-weight mobile mapping system within the RIEGL MLS product family. Compared to the RIEGL VMX-2HA system which provides utmost performance with two VUX-1HA22 scanners and a high degree of flexibility in the choice of the complementary camera system, the VMY-1 comes with a basic functionality in terms of camera options, choice of INS system grades and of course also in the performance of the miniVUX series scanner.
While the miniVUX scanner delivers up to 200 kHz pulse repetition rate (@ 360deg field of view) and 100 scan lines per second, the RIEGL VUX-1HA22 based MLS systems such as the single scanner system VMQ-1HA, the dual scanner system VMX-2HA and the triple scanner rail system VMX-RAIL, come with 1.8 MHz pulse repetition rate and 250 lps per implemented scanner.
RIEGL's terrestrial laser scanning system, the RIEGL VZ-400i, is presented as part of the new VMR Robotic Rail Scanning System. As part of the compact and robust solution for railroad surveying, the RIEGL VZ-400i provides high-resolution scan data for applications like the high detail survey in construction site operations, the verification of rail clearance, or the surveying of railroad tunnels and subways.
The system uses a ROS (Robot Operating System) that is installed on the robot. The main sensor is the RIEGL VZ-400i laser scanner, for which a ROS driver has been developed, which enables the mobile rail robot to make a stop every 7-10 meters and let the laser scanner measure the rail and the clearance automatically. A maximum of 50 high-resolution scans per hour can be recorded automatically.
The ROS driver of the RIEGL VZ-400i laser scanner and its documentation can be downloaded from www.riegl.com, which handles the parameterization of the scans, the triggering of the scans and the output of the exact pose of the scanner position after successful registration of the last scan position. The scan positions are already registered to each other within the scanner.
An overview map of the scan data and the registered scan positions can already be displayed on a mobile device during the survey. The data can be transferred from the scanner to a computer via WLAN or LAN. All scans are processed with optionally recorded control points in the so-called Multistation Adjustment process, which an achievable accuracy of five millimeters. In addition, calibrated photos taken in parallel can also be processed.