Marking the company's 6th anniversary, RoboSense, a lidar sensor developer for the automotive industry, recently launched a cost-effective high 80 laser-beam 3D sensing sensor, the RS-Ruby Lite.
With performance close to that of the previously launched high-performance 128-beam lidar RS-Ruby, the Lite version features an ultra-high vertical angular resolution of 0.1 degrees with 40 laser beams scanning the front area of a vehicle. It features a scanning range of 160 meters at 10% reflectivity (with the longest range of 230m). The sensor's reflection intensity provides an ideal balance between consistency and distinction, further facilitating accurate road sign extraction and localization.
Suitable for medium-and-high-speed autonomous driving applications, the RS-Ruby Lite is ready for mass production by taking advantage of RS-Ruby's modular design and benefiting from much lower material and process costs. With a starting price of $12,800 that will help to accelerate the commercialization of smart and safe transportation.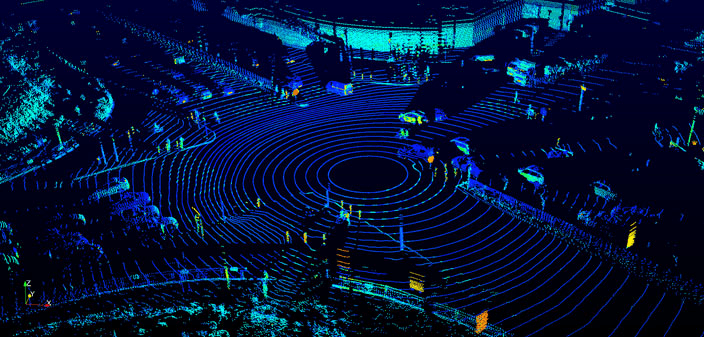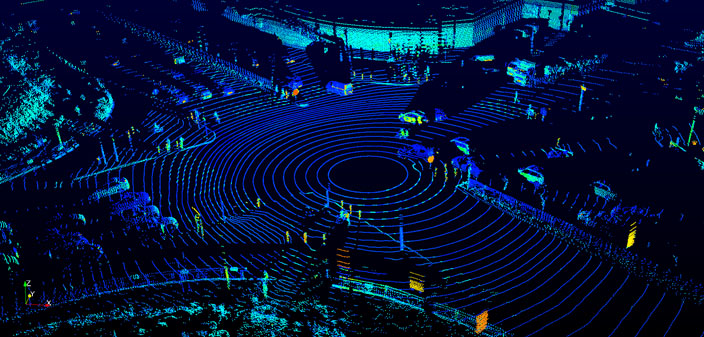 Founded in 2014, RoboSense is constantly looking to develop new and improved products to transform conventional 3D lidar sensors to full data analysis and comprehension systems and enable robots to have superior perception capabilities than humans. RoboSense claims high resolution and performance lidar sensors with affordable prices are the key to move autonomous driving projects from R&D towards commercial viability.
Since the last time we wrote about RoboSense's "Gaze" technology in 2018, the company has released several lidar sensors and launched RS-lidar-Algorithms, a SDK developed for Autonomous Driving Applications. Earlier this year, the company obtained IATF 16949 certification, the most widely used global quality management standard for the automotive industry, and released the RS-lidar-M1, the first IATF 16949-approved MEMS lidar.
"IATF16949 requires extremely high production consistency, and emphasizes various product reliability metrics," said Dr. LeiLei Shinohara, Co-partner and Vice President of RoboSense.
While RoboSense is mostly focused on the automotive industry, it does support others, including UAV mapping, indoor 3D modeling, and intelligent security & surveillance. For example, AIDrivers, an autonomous mobility solutions provider for industrial automation, used RoboSense's lidar sensor for real-time 3D mapping and surfacing profiling with integrated 3D perception to retrofit AI-enabled autonomous cranes to automate vertical transportation.
"RoboSense will continue to explore and understand the needs of industrial automation," RoboSense co-founder and COO Mark Qiu commented. "Together with our partners, we will optimize and launch more practical lidar perception systems from the application perspective."
Available now for sale and ready for delivery, the RS-Ruby Lite's costs $12,800 until August 31st. After that, the retail price rises to $15,800 or, if purchased at volume, $12,800.