This week at Geobusiness 3D Laser Mapping is showing off their brand-new ROBIN three-in-one LiDAR mapping system.
The ROBIN is an integrated mapping system that includes a 12 MP camera, an 18 MP camera, two GNSS antennae, a survey-grade IMU, a touch-screen control unit, capture software, and a post-processing software package. Here's the most important part, though: It comes with a three-in-one mounting system and works with a number of different RIEGL sensors.
A Mounting System for Every Mobile Use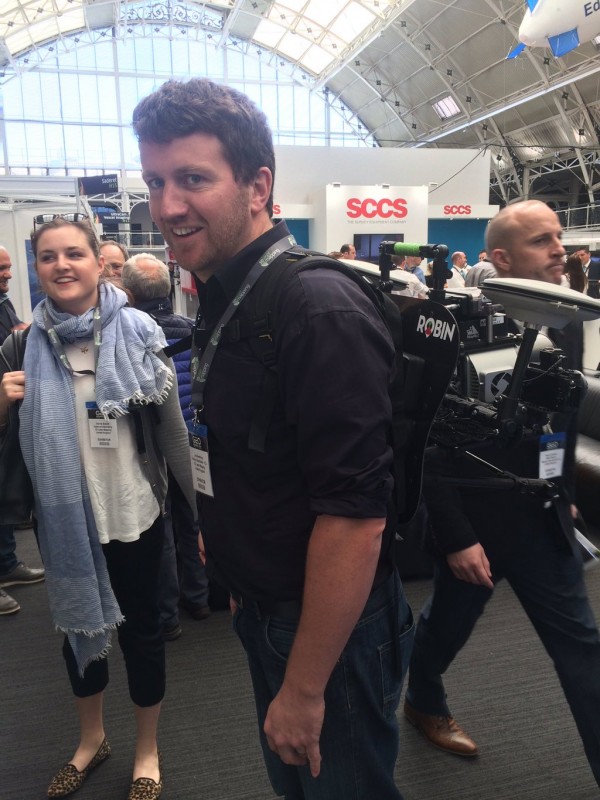 As Charlie Whyman, global sales and marketing manager at 3D Laser Mapping, told SPAR 3D, each ROBIN comes with a mounting system that can be "transformed" into three different configurations. Depending on how you mount it, you can use a single ROBIN system as a backpack system, a vehicle-based system, and a drone or helicopter system. Whyman said the process of changing from one configuration to another should take about 5-10 minutes.
"It's designed based on some feedback from customers," she said. "They wanted something that they could use on more than one platform for different projects where one system wasn't good enough."
For example, here's how you would map a whole town and its outlying areas with one ROBIN system: "You could drive around the town where there were roads, and switch it to a backpack scanner for the parts where you can't drive—walkways, stairs. If you wanted to create a map of the urban area outside of that town where it wasn't very well populated, you could use the drone to fly that over that area and merge the data sets together."
Sensor Options
The ROBIN system is even more adaptable than that: It's designed to accept RIEGL's whole line of VUX-1 sensors.
"The core ROBIN system uses the VUX-1 UAV," Whyman said. "The VUX-1 HA option is what we're calling ROBIN Precision. If you're looking to scan at a shorter range, but you want a much more accurate scanner and a higher-density point cloud, you'd use the VUX-1 HA. For customers that are more interested in mounting the system on a helicopter, we'd recommend the VUX-1 LR, because it's longer range and more suited for airborne applications."
Size Matters
Like 3D Laser Mapping's other mobile mapping system, the StreetMapper, the ROBIN is small enough for a one-person crew to handle. You won't need a team of weight lifters or a crane to get it on top of a car. This offers a lot of flexibility in terms of both what kinds of terrain you can map and how far away you can bring your equipment.
"It comes in one flight case that you can check in as luggage at the airport," Whyman said. "You can take it around the world, so it opens up quite a lot of opportunities for businesses looking to expand where they work."