Phase One announced a new aerial camera, the iXM-GS120, built to meet the demanding needs of national security and geo-intelligence gathering projects. Designed for use on unmanned aerial vehicles (UAVs), fixed-wing aircraft, and helicopters, the iXM-GS120 is the first wide-area, 120MP resolution camera designed around advanced global shutter sensor technology.
The iXM-GS120 was designed for reliable, maintenance-free operation in lengthy missions in remote areas, which often typify national security and intelligence gathering activities. For traditional inspection and mapping applications, geospatial users will find the new camera captures massive volumes of high-quality imagery efficiently.
Wide area coverage capabilities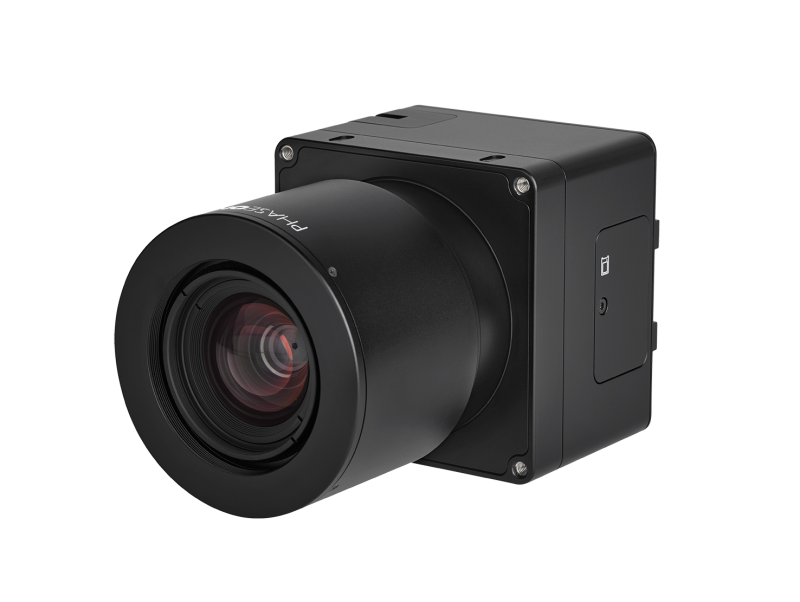 The iXM-GS120 underscores the Phase One commitment to pioneering development of reliable and innovative aerial imaging solutions. The single-sensor design combined with 120MP resolution guarantees fast collection of detailed information over a wide area of interest in every frame, reducing flight times and enhancing effectiveness. Related to a camera system with single and smaller sensor, the iXM-GS120 camera with its wide FoV options requires less flight lines to cover an area for a given ground resolution. Less flight lines mean a shorter total flight time.
With regards to processing, this design also eliminates the time-consuming stitching together of image scenes from multi-sensor camera systems: related to payloads built with multiple, smaller sensors, the iXM-GS120 provides single and large images, without inaccuracies and processing time associated with stitching small images together.
Integrating high-sensitivity, low-noise technology
The new camera is the most productive airborne system ever developed by Phase One. Integrating a CMOS global shutter sensor, the iXM-GS120 boasts a remarkable seven frame-per-second capture rate and broad dynamic range. The high-sensitivity, low-noise technology gives the camera an ability to collect data in low-light conditions, thereby expanding its operating window by several hours per day.
Available in RGB color and monochrome versions, the iXM-GS120's range of applications is further broadened by an expansive selection of Fields of View for operation at numerous different aircraft altitudes and speeds. Compatible fields of view include a range of lenses from 35mm to 300mm.
In national security activities, the iXM-GS120 will reliably handle long missions related to wide-area persistent surveillance (WAPS), geospatial intelligence (GEOINT), search-and-rescue, and other intelligence surveillance reconnaissance (ISR). The term Geospatial Intelligence in this context means collecting wide swath, high resolution, geo-tagged images over long flight lines in short time, to be exploited for fast response and details analysis. Weighing just 630 grams, the compact camera body mounts easily on a wide range of platforms, including Group 3 tactical unmanned aircraft for long endurance operation.
Geolocation and zoom capabilities
An accompanying video shows the geolocation and zoom capabilities, that add camera spatial position and pointing direction to every image metadata, in same way date and time are added. iX Capture software converts the camera's RAW images to distortion corrected TIFF files. Third-party post-processing software, such as Agisoft Metashape and Trimble Inpho, combines the distortion corrected, geo-tagged images to a geolocated map.
The high level of details is explained through the large number of pixels in every frame, small pixel size, high dynamic range and the 14bit pixel depth: large number of pixels and small pixel size enables zoom into specific area of choice, in large digital enlargement. High dynamic range and 14bit pixel depth enables to detect fine details in every part of the image, even in highlighted and shadowed areas, and in low light conditions. The Phase One software applications Capture One and iX Capture provide sophisticated tools to zoom-in, apply brightness corrections and lens vignetting effects, reduce noise and more.