Should the lidar and automotive industries bet on more affordable prices, or better technology first? Luminar Technologies thinks the latter, and shows us how with its new and first lidar sensor for autonomous vehicles.
For the past five years the Orlando-based firm has been developing a lidar sensor from the chip level up, including lasers, receivers, scanners, and processing electronics. The result is a custom lidar sensor that achieves the necessary range and resolution to drive autonomous vehicles safely and at full speed, meeting the needs of every major autonomous vehicle (AV) program.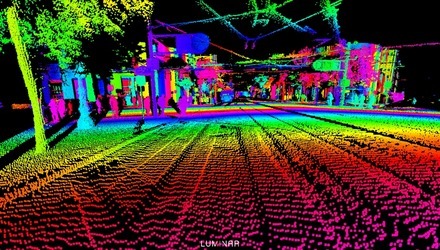 The difference between Luminar and other similar solutions is its draw distance. Operating at an eye-safe 1500 nm wavelength, and with a spatial resolution of 200 pixels per square, Luminar's sensor claims the ability to see 50 times greater resolution and 10 times longer range than current systems. According to Luminar, autonomous vehicles should detect objects up to 200 meters away to drive safely and be aware of what is in front of them.
However, a majority of current market solutions only see up to 35 meters, which limits the car's capabilities. For instance, that provides only provide one second of reaction time for a vehicle traveling at 75 mph, while Luminar's technology provides seven seconds.
Jason Eichenholz, Luminar Technologies Co-Founder and CTO, said that their sensor can also detect light cars, dark cars, and bicyclists easily, and even gather data about what that object is, including its color and its exact location in relation to the vehicle.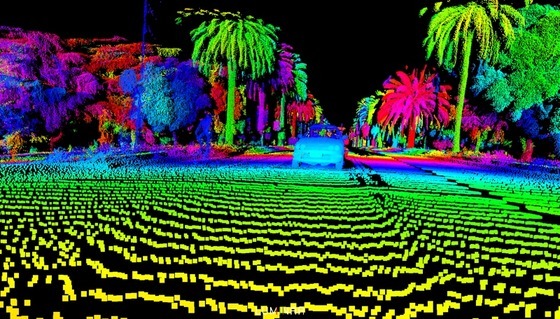 Although Luminar did not provide any names, the company says it has met with more than 80% of the top autonomous vehicle programs — across technology and traditional vehicle manufacturers — and are currently working with four major autonomous vehicle programs selected as strategic partners for early testing.
In response to how much this technology will cost, Luminar said: "Price is important so lidar can scale, as autonomous vehicles become more readily available, but everyone to date has been focused on a race to the bottom in terms of cost. As the price of those systems has come down, so has quality. This is simply the wrong race." Although the company hasn't set any price target, its focus right now is on building the first lidar system that can meet the safety requirements of the auto industry's needs, and not on a low-cost product.
Later this year, Luminar Technologies will start production of 10,000 units and hopes to scale these systems to ensure safe autonomy everywhere.