The pandemic totally overhauled how just about every industry, and really every company, went about their business. This is, of course, far from an Earth-shattering observation, but it's a reality that is still affecting all corners of the business world, and will continue to for the foreseeable future. Among the most significant spaces to be affected was anything to do with facility management, regarding both the construction process and operating buildings. A space inherently reliant on in-person work, a major shift to remote efforts was needed.
While the transition was certainly not entirely smooth, key lessons were learned in that transition and they are still being applied today. Namely, technology can streamline a lot of processes and remove that need – at least in part – to be physically present at all times, and a lot of organizations are taking these lessons to heart even as many offices are returning their employees to the office.
Notably, among the organizations who are taking the lessons to heart and applying key technology to their facility management efforts is the United States federal government, and specifically the General Services Administration's Public Buildings Service (PBS). This is a key organization in the background of a lot of logistics around the federal government working, overseeing more than 8000 buildings across the U.S. which provide work space for over a million employees for the federal government.
In an announcement made earlier this month, PBS noted they will be using OpenSpace's Capture solution to "support the management of assets and projects throughout the planning, design, construction, operations, and maintenance life cycle phases." OpenSpace will be partnering with JLL Technologies on the contract as well, and will be working towards authorization under the Federal Risk and Authorization Management Program (FedRAMP).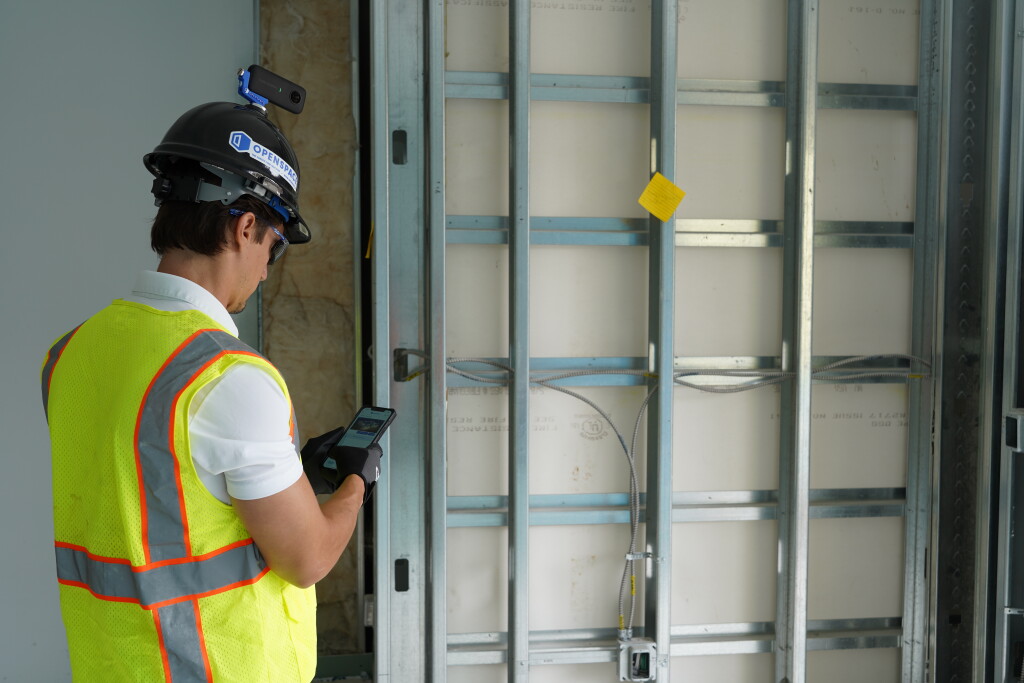 In this partnership, OpenSpace Capture will be used to create accurate models of all buildings which can be used both for new construction as well as monitoring in-use buildings and ensuring maximum performance in buildings used by a wide variety of federal employees. The GSA notes that the goal of the program will be to "implement a secure long-term Public Buildings Service (PBS) enterprise-wide software solution that leverages 360-degree image capture technology and automatically correlates those images and data to building drawings." The work will be utilized for buildings including, but not limited to, computer centers, courthouses, storage spaces, and warehouses throughout the U.S.
OpenSpace Capture, which is available through JLL Technologies, is a solution from OpenSpace to create highly-accurate 3D models of any space. Using a consumer 360-degree camera attached to a hard hat, users simply walk through whatever space they would like captured and collect that 360-degree video, with the ability to capture 150,000 square feet per hour. From there, the data is funneled towards OpenSpace's Vision Engine, which utilizes the company's Artificial Intelligence (AI) methods. The Vision Engine takes information from previous captures to continuously "get smarter," and it stitches together all of the images captured in the span and pins it to a floor plan to create an accurate representation of site status, whether it be during construction or normal operations.
The insights gleaned from this process are key for making smart and efficient decisions regarding maintenance and other logistical questions, and allow these strategies to be decided in a remote environment. According to a 2021 survey from OpenSpace, 92 percent of respondents indicated they would continue to allow remote work for their field teams at least on occasion. This is the way most industries are heading, and those which succeed long-term will make that transition as seamless as possible, often with these kinds of technological solutions. A large organization within the U.S. federal government embracing this reality should provide a roadmap for other, private organizations in the space as well.
On the contract, OpenSpace CEO and co-founder Jeevan Kalanithi said, "We're proud that OpenSpace was selected as PBS's enterprise solution across the U.S. and are excited for the opportunity to save the Government time and money with an easy-to-use, complete documentation system." JLL Technologies Head of Public Institutions Liz Van Dyke said, "With our global expertise in construction and real estate management, we'll support GSA in the rollout and use of OpenSpace's technology across the entire portfolio, allowing PBS to realize maximum value."