Scheduled for release later this year, the Nissan Ariya electric vehicle crossover model will be equipped with ProPILOT Assist 2.0, the most advanced version of Nissan's advanced driver assistance system (ADAS) up to date. The system has seven cameras, five millimeter-wave radars and twelve ultrasonic sonar sensors to detect lane markers and objects around the vehicle and utilizes a dedicated shark fin antenna to receive accurate GPS positioning. Trimble's RTX GNSS correction technology is used for precise positioning of the vehicle lane, enabling hands-off and guided freeway driving capabilities of the car.
New ProPILOT Assist 2.0 capabilities
The Assist ADAS is designed for on-ramp to off-ramp highway driving. According to Nissan, ProPILOT 2 is the world's first intelligent navigated highway driving with 3D high-definition map data, 360-degree sensing, intelligent interface and high-precision satellite positioning technology. ProPILOT Assist 2.0 adds capabilities not present in other versions of Assist, such as engaging with the car's navigation system for maneuvering the car according to a predefined route on designated highways. Other new features are suggesting and carrying out lane changes, passing by slower-driving cars and decreasing speed based on navigation mapping information before sensors detect that these are nearby. This is all possible by combining sensors, satellite positioning, AI and navigation technology.
Trimble RTX technology for automotive applications
Trimble RTX technology provides real-time, multi-constellation correction of GNSS observations to provide significantly more precise position estimates. When using a standard Global Navigation Satellite System (GNSS), signals may drift up to ten meters (25 feet). Nissan refers to this positioning method as GNSS code positioning, that uses information transmitted by radio waves from satellites that can be improved using carrier phase positioning and augmentation signals so that the vehicle's lane can now be identified. Because Trimble's RTX positioning technology can provide decimeter accuracy in seconds and improve the precision of GNSS signals, it makes a great fit for autonomy applications such as assisted driving.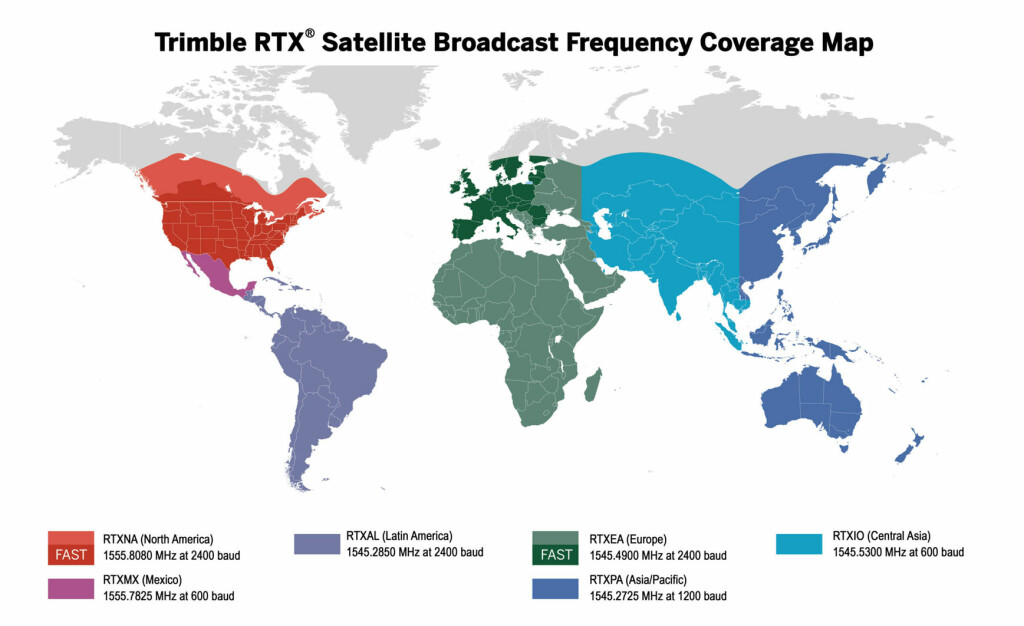 Nissan is not the first car manufacturer that uses Trimble technology for advanced driver- assisted systems. For example, Trimble announced in December 2020 that its RTX GNSS corrections would be available via satellite radio for a majority of new cars sold in the US and Canada as a result of an alliance with SiriusXM. This enabled cars equipped with SiriusXM's Gen8 satellite chipset to receive RTX GNSS corrections enabling high-accuracy positioning. The only additional requirement for receiving these GNSS position corrections was an additional software library installation. Trimble RTX is also deployed in General Motors' Super Cruise system, the first hands-free driving assistance system for the highway.