About a year ago, Google formed a partnership with NCTech that saw the Scottish company supplying visual-capture hardware to gather data for Street View. The device in question, the iSTAR Pulsar, was designed to be mounted on any vehicle to capture virtual 360° images. It touted a 360° x 300° FoV and generated 60 megapixel spherical images.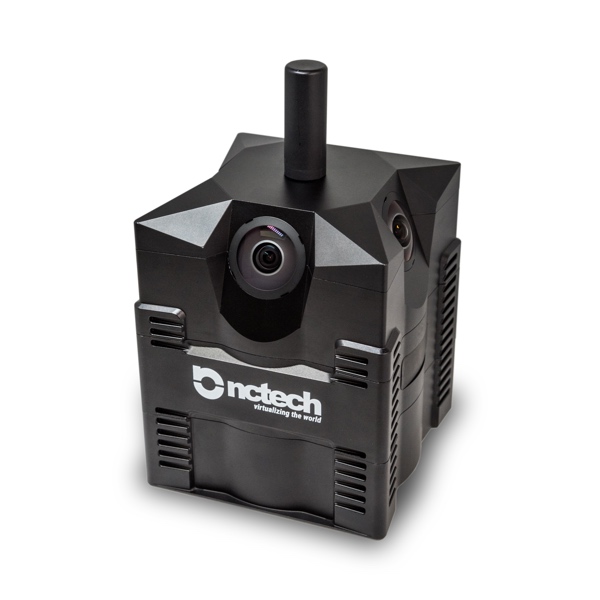 Today, NCTech has announced the general availability of this device for purchase, and offered a lot more detail about what it can do.
In the official release NCTech calls the iSTAR Pulsar a "professional edge-to-cloud big data system, optimized for capture on the move." That means it can be mounted on a vehicle, but also on a drone (a big one?), or carried by a user on foot. It is intended for industrial and smart city applications, like city documentation, monitoring crowd flow, transportation analytics, and assessing the impact of new builds in urban planning.
Specs:
The device captures 11k resolution spherical data at up to 7 frames per second. It adjusts this capture rate during mobile capture to provide consistently spaced data to minimize data storage and processing requirements.
The Pulsar offers pre-calibration to dial the device in at "sub-pixel level," a feature it combines with a proprietary depth-analysis algorithm to increase the accuracy when stitching panoramas. It also includes onboard GPS and IMU to enable direct integration with your GIS system.
As you'd expect with a capture device made to be used in the great outdoors, the Pulsar features a weather resilient and "shockproof" design.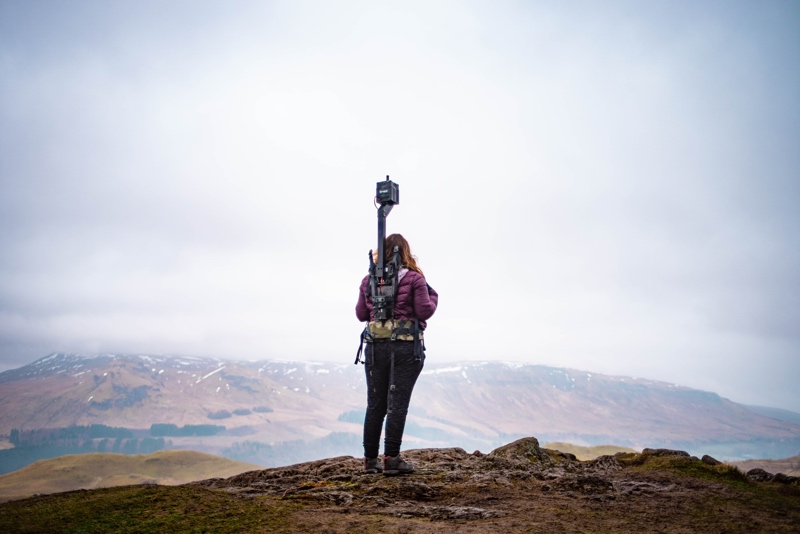 Processing, and an app
The features list includes a few notable additions since the iSTAR Pulsar first hit the scene.
For one, CTO Neil Tocher says the device connects to an extensive cloud-processing pipeline to perform fully autonomous processing. To ensure faster uploads, the process utilizes a lossless compression scheme that NCTech claims eliminates compression artifacts. For those of you worried about data security, the pipeline offers "advanced symmetric and asymmetric encryption technologies" for security throughout the whole processing pipeline.
NCTech has built an app for planning capture routes, and viewing and sharing content online—all necessary functions for a device that claims to be easy to use even if you don't have any photography experience, or a laptop on hand during capture.
NCTech will be at the SPAR3D Expo in June showing off the iSTAR Pulsar, as well as other 3D-capture, VR, and visualization products in its portfolio.