At CES 2023, Luminar announced it acquired HD mapping startup Civil Maps. The acquisition gives Luminar access to Civil Maps' high definition mapping and localization technology, which is essential for improving safety and capability of advanced driver assistance systems and automated driving features in vehicles.
Civil Maps was founded in 2015 in Silicon Valley to provide autonomous vehicles with cognition, enabling them to crowdsource 3D maps and make better decisions for safe driving. Civil Maps' first milestones included providing real-time, localization in six dimensions and producing augmented reality maps, to be used by AVs and humans. This technology will now be used by Luminar to build automatically updating high definition 3D maps from Luminar-powered production vehicles.
Luminar believes these maps are imperative for the next generation of assisted and autonomous driving technologies, as well as improving vehicle safety by enabling a more accurate understanding of the surrounding environment. In an accompanying statement, CEO Austin Russell said Luminar wants to be more than just a lidar supplier: having its own mapping technology is key for integrating its own lidar data into 3D maps of the environment to ensure driver safety.
Creating a holistic, 3D world map
Luminar is known for its lidar solutions for the automotive industry, but until now did not have a mapping solution that integrates lidar data with basemaps or crowdsourced data from other vehicles. Civil Maps offers such a solution through a compressed, single map that represents an up-to-date representation of the world in 3D combined with crowdsourcing capabilities of multiple vehicles. This way, cars equipped with Luminar's lidar sensors will act as a mapping and advanced driving system at the same time.
By deploying this new, integrated solution at scale, Luminar expects to create more customer value in the form of reliable, accurate maps and driver safety. Therefore, it needs to put more cars on the road: hence Russell's roadmap for more deals with car makers that integrate Luminar's lidar tech. He aims for more than one million Luminar-equipped vehicles after 2025. More details on this roadmap are expected on February 28 2023, named "Luminar Day".
Additional announcements
In September 2022, Volvo announced the integration of Luminar's iris technology in its electronic SUV Volvo EX90 passenger car. At CES 2023, the vehicle made its North American debut and was displayed at the exhibition space, together with the Rising Auto R7 from SAIC, a Chinese car maker that also integrated Luminar technology. Also demonstrated at the event was Luminar's new high-definition (HD) 3D mapping technology platform that was developed throughout the last year from vehicles equipped with Luminar technology driving through Las Vegas. The HD mapping platform extends Sentinel, which is Luminar's holistic software stack for consumer vehicles. CES 2023 visitors were shown the latest advancements to this system, including lidar-based Highway Automation software.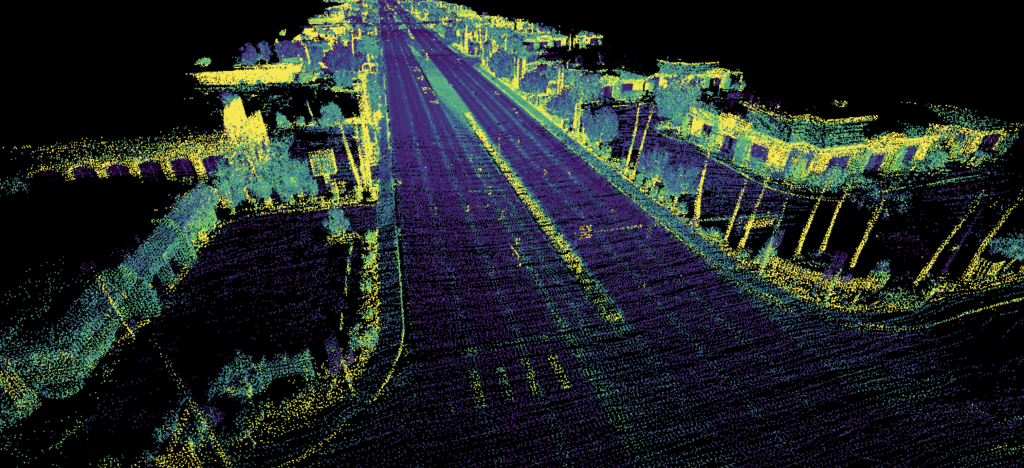 Although the Civil Maps acquisition was made in the second quarter of 2022, it was not announced until the beginning of January 2023 by any of the two parties. At the same event, the company announced it successfully signed on its first mapping customer that will leverage the data provided to further improve its AI engine and Luminar's perception software.