Described as a solution "utilizing artificial intelligence capabilities to transform mobile mapping" the new advanced laser scanning and expandible imagery system from Leica Geosystems for recording, measuring and visualizing environments are aimed to increase productivity via automated, intelligent workflows.
The Pegasus TRK is not a single device, but a pair of two different systems, offering different configurations for different needs, costs and use cases. The Leica Pegasus TRK500 Neo is a single scanner performing 500,000 measurements per second and generating a single line point cloud pattern.

A 120 Megapixel SmartFusion camera system is supported with add-on front, side and rear pavement cameras, which makes the Pegasus TRK is expandable based on user needs. The additional cameras multiply the resolution, creating the same level of detail as a 156MP spherical camera. The butterfly side cameras have a dual position, vertical and horizontal, enabling to capture vertical arches in high resolution for texturing and damage analysis or horizontal features like traffic signs.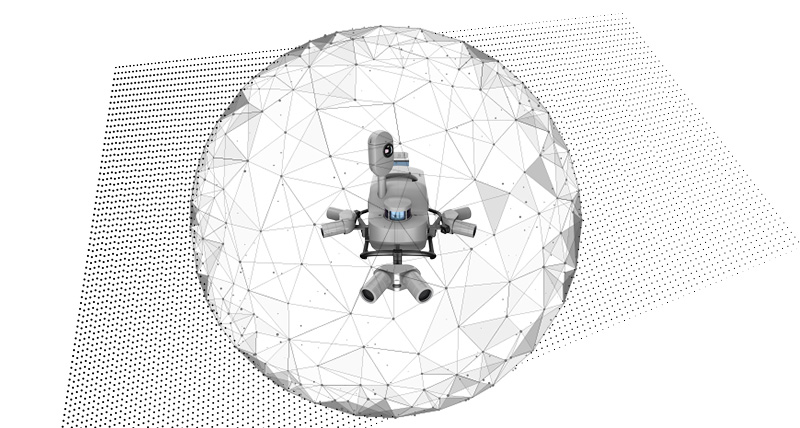 The Pegasus TRK is designed to be able to be operated by one person, with a lightweight vehicle mount that can be moved into different positions easily.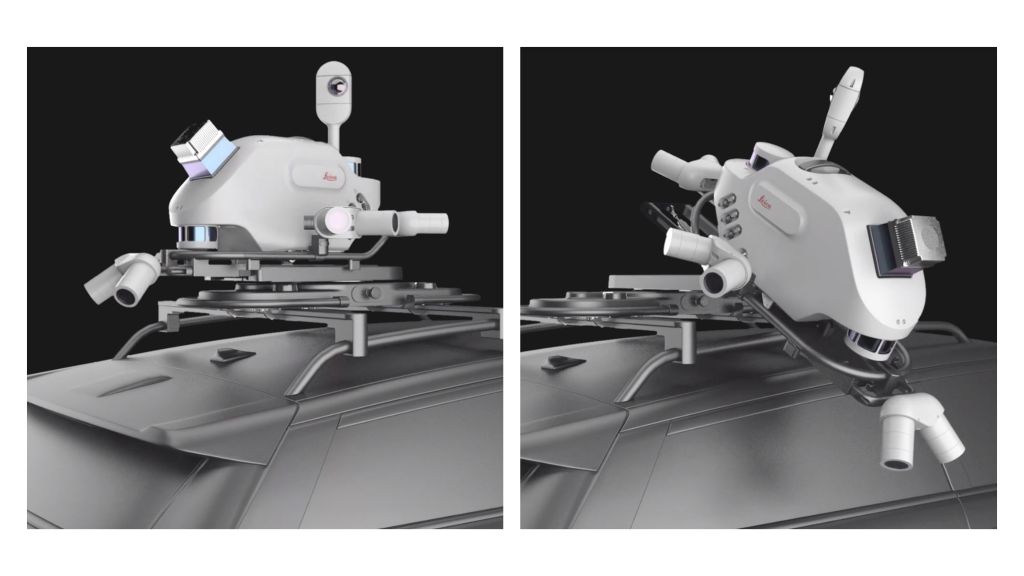 AI-Enhanced Camera
The application of AI to this system is found in the imaging. The Pegasus TRK includes an 'AI-enhanced' camera that can provide automatic camera calibration, which can save on setup time and lower the skill level required for an operator.
Perhaps the more exciting feature, however, is how the AI can assist with the captured images themselves. To comply with privacy regulations, the onboard AI can identify objects that need to be blurred - e.g., people and vehicles - and can blur them in real time. This has the potential to significantly reduce the post-processing manual work of removing private information from captured images.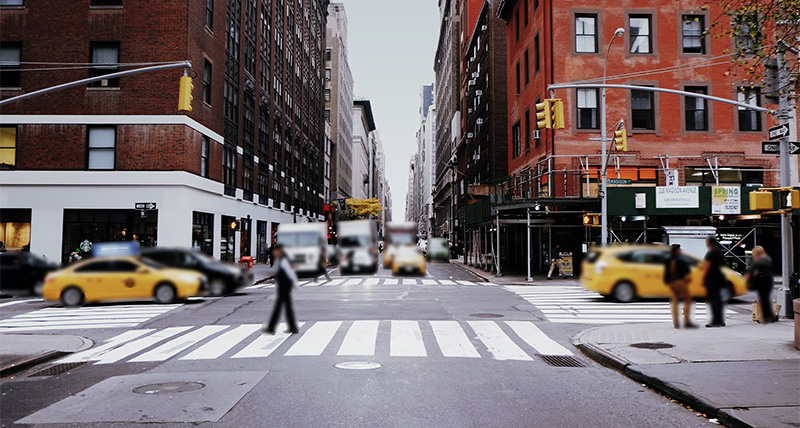 The Pegasus TRK connects with the new Leica Pegasus FIELD software for fully autonomous and secure data collection and route planning in the field. It also connects with the Leica Cyclone Pegasus OFFICE for seamless input into post-processing and publishing workflows.
The Pegasus TRK solution aims to enable long-range mobile mapping for applications in asset management; road construction; rail and critical infrastructure; oil, gas and electricity industries and more. The system is also designed to be useful in creating high-definition base maps for autonomous vehicles.
"The Pegasus TRK solution offers flexibility, true-to-life image clarity and best-in-class accuracy while making mobile mapping more accessible and easier than ever before," says Christian Schäfer, Business Director Mobile Mapping at Leica Geosystems.
"There is a growing demand for more autonomy. This solution raises the bar in data collection with automated route-planning, guidance and collection processes that increase efficiency, improve data quality and reduce project costs."
To find out more about the Pegasus TRK solution, visit: https://leica-geosystems.com/products/leica-pegasus-trk