Various events allow attendees to see the latest products and updates from RIEGL, but the company has always utilized Intergeo to display the true depth and breadth of their portfolio. RIEGL took that display to another level in 2023, with numerous sections and products that highlighted just how many different options they have available.
Launched at Intergeo 2022, the RIEGL VZ-600i enables up to 60 scan positions per hour and can be controlled remotely with the RIEGL VZ-i Series App. New for 2024 is a focus on construction and public safety applications thanks to easier and additional camera integration.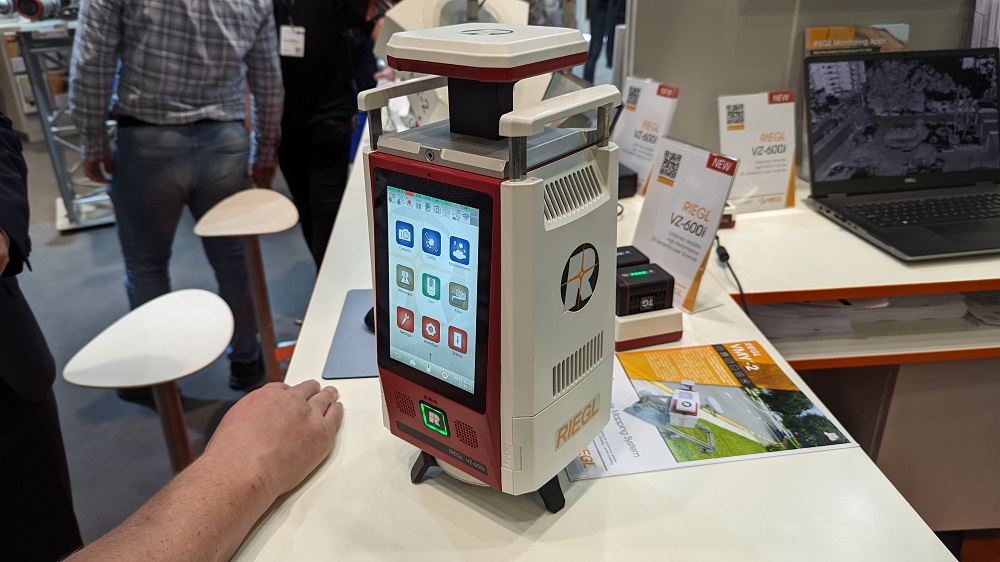 An entire section of the RIEGL booth featured small mobile scanning systems, with the VMY-1 and VMY-2 displayed prominently. The VMX-2HA can utilize up to 9 cameras, which includes configuring for a spherical camera and up to two high-speed pavement cameras, making it ideal for transportation infrastructure mapping, road surface management and more.
Numerous versions of the popular VUX series dominated one corner of the RIEGL booth, with the VUX-180, VUX-240 and VUX-160 all on display. Decisions about which to utilize come down to needs associated with field of view and how high of a concentration of points is required. My-Lihn Truong from RIEGL had plenty more to say about these distinctions...
Updates from RIEGL weren't even limited to their booth as the new UltraCam Dragon 4.1 from Vexel produces high-resolution nadir and oblique aerial imagery enriched with precise elevation information thanks to a powerful 2.4 MHz RIEGL OEM lidar scanner. It's just one of the many partnerships that RIEGL has formed to make things that much easier for users.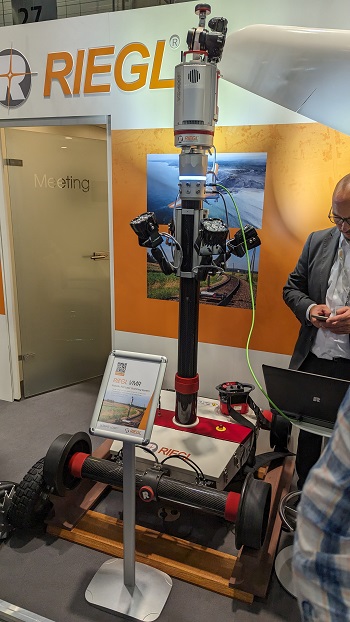 Also on display at Intergeo were the Wing Pod, VUX-180-24 and RIEGL VMR, which is the compact and robust robotic solution for railroad surveying application. This variety which hints at the depth and breadth of products that attendees were able to experience across eachh day of the event.
To learn more about RIEGL products from Intergeo and further explore their capabilities, check out the videos on the RIEGL LinkedIn page.