Indoor Reality is known primarily for its full-featured indoor mapping software solution. But it's not just software, as the company also offers a range of proprietary capture hardware to match your budget, including a backpack-based lidar scanner to a handheld tablet system. Today, the company announced its most affordable hardware yet: A phone-based scanning system.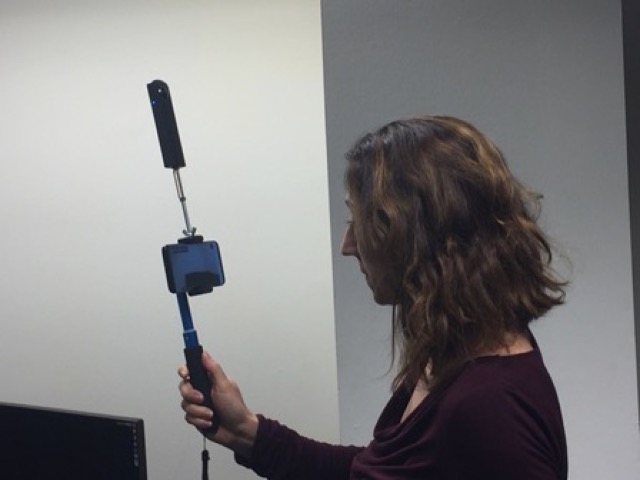 According to Indoor Reality, the IR-200 can be used as a standalone Android or iOS app on mobile phones, or in conjunction with an additional camera.
As CEO and founder Avideh Zakhor explains, the device is designed to offer data adequate for a number of professional applications, and make full use of the Indoor Reality's software features. "This device," she says, "could fit into one's pocket, is super fast to capture, yet it generates a rich set of data products such as immersive 3D visualizations, 3D floor plans and mesh, in minutes using Indoor Reality's cloud processing platform."
She says the new tool will enable architects, general contractors, property owners, and more to perform 3D capture at a low price point.
IR-200 will be available in the second half of Q2 2018, contact Indoor Reality for more information.