Gentle Giant Studios provides 3D modeling for entertainment, toy industries
3D Systems, Inc. said Friday it acquired Gentle Giant Studios, a leading provider of 3D scanning, modeling and printing services for the consumer products and entertainment industries. Terms of the deal were not disclosed.
"Gentle Giant Studios catapults 3DS's consumer platform forward with highly curated, licensed characters, content publishing know-how and first-mover experience for the benefit of leading toy companies, movie studios and their merchandising divisions," said Avi Reichental, 3DS CEO.
Based in Burbank, Calif., Gentle Giant uses 3D scan-to-print techniques to manufacture licensed 3D printed toys and collectibles for global franchises and brands such as Marvel, Disney, Star Wars, Harry Potter and the AMC's The Walking Dead. The company also provides on-set digitizing services for major motion pictures.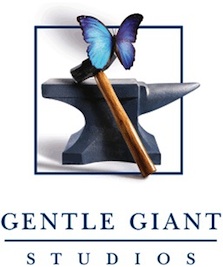 3DS says it will use Gentle Giant's technology and content library to "further the reach of 3D scanning, modeling and printing for entertainment, toys, collectibles, action figures in conjunction with numerous blockbuster films and evergreen licensed properties."
In related news, 3DS completed the acquisition of Xerox's solid ink engineering and development teams and patent portfolio for $32.5 million in cash. As part of the agreement, 3DS added more than 100 experienced Xerox engineers and contractors.