At SPAR 3D this year, it was difficult to ignore the influx of companies offering devices built for 3D visualization rather than precise 3D measurement. Two of those companies, Matterport and NCTech, are focusing on a market segment that was often ignored in years past: customers who want to see and feel what a space is like, but have little need for survey-grade measurements.
That market segment might turn out to be even bigger than we realized. Both companies have recently announced partnerships with Google Street View, arguably one of the world's most popular products for visualizing remote spaces.
Two New NCTech Cameras
Though the Scottish company NCTech has garnered attention recently for its LASiris VR 3D capture device, it is also well known for their 360° HDR cameras. On May 11th, the company announced that it will be producing one such camera for Google Street View.
From available details, the camera seems to be an iSTAR Pulsar modified for Street View. According to the official release, the camera is designed to be mounted on top of any vehicle to capture virtual street-level imagery. It touts a 360 x 300 degree field of vie and captures five frames per second to create 60 megapixel spherical images.
This newest iSTAR will also be the first camera to use NCTech's Intelligent Capture System, which coordinates multiple cameras to ensure no overlap in capture.
NCTech took the opportunity to announce a second camera, the VRC (Virtual Reality Camera), a 360° camera that also captures depth information. The VRC is slated to come in at consumer-level prices, and includes an Street View API for uploading captures directly to Street View.
Matterport Now Exports to Street View
Matterport already has a healthy presence on the real-estate market, where the company's cameras are often used as a way to create affordable, visually detailed 3D models that demonstrate what a listing looks like.
This summer, the company is making a move to "help small businesses market their venues" by offering a Street View API that e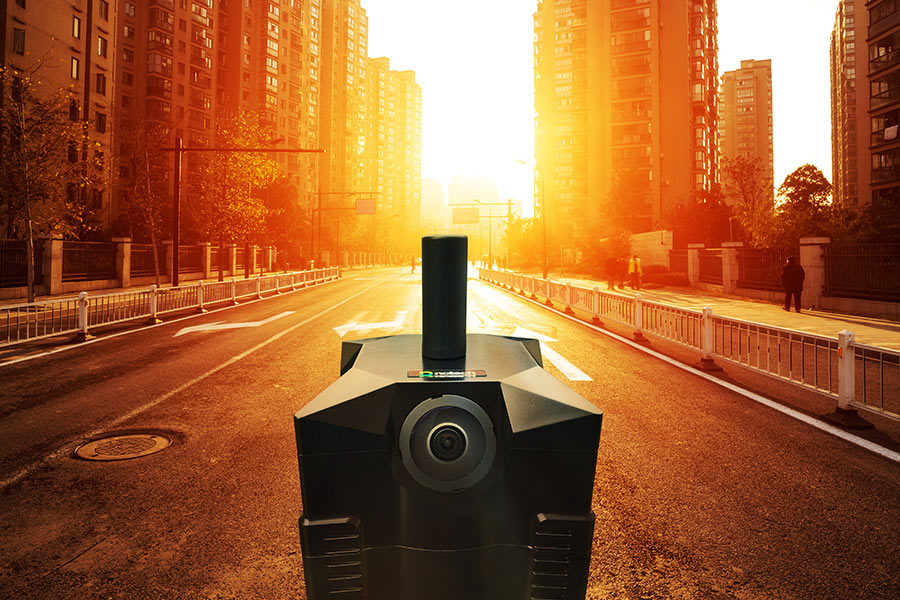 nables users to publish their captures to Google's platform with "the click of a button." Once published, the scans will be available on Google Maps and in Google Search.
"Matterport is excited to partner with Google to enhance the way business owners market to customers around the world," said Bill Brown, CEO of Matterport. "Our all-in-one solution helps businesses promote their venues and provide a preview of what customers can expect."