GeoSLAM, a British company specializing in SLAM-based indoor mobile mapping systems, has announced a partnership with Blackdog Robotics. The two companies will combine their technologies to produce unmanned mobile indoor mapping solutions.
The base of these solutions is the Blackdog mobile platform, a modular system that runs on treads and can be operated remotely, even beyond visual line of sight. GeoSLAM's handheld ZEB-REVO LiDAR scanner will be mounted on top of the platform.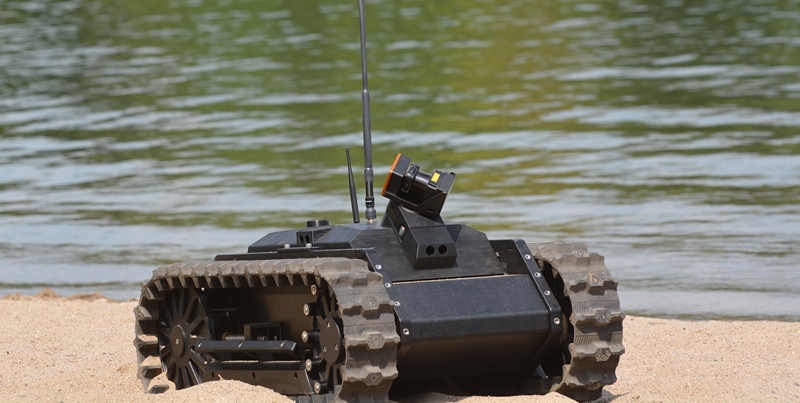 The resulting autonomous robot can map difficult to access or remote locations for inspection and engineering purposes.
However, the greatest market for the robot will likely be law enforcement, first responders, and the military. The robot is designed to enable professionals in these spaces to capture a 3D map of a dangerous environment without entering. Since the Blackdog platform supports a number of different sensors and cameras depending on the mission, it can gather a great deal of data to support high-risk applications.
Mark Reid, COO at GeoSLAM explained in an official statement that, "the amalgamation of these two robust, innovative, and compact technologies provides a very powerful solution that can be used for a myriad of applications"
This isn't GeoSLAM's only pairing of their technology with the manufacturer of a forward-thinking platform. At last year's SPAR 3D conference, the company partnered with Surphaser to combine its SLAM algorithm with a cart-based implementation of Surphaser's latest LiDAR scanner. Our own Jonathan Coco tested this solution at SPAR, and was impressed by how quickly he was able to perform a full 3D capture.