GeoCue has announced a second generation LIDAR/Camera fusion platform, the True View 615 and 620. Designed to create 3D colorized point clouds, the new sensors are equipped with the new RIEGL miniVUX-2UAV laser scanner, and Applanix Position and Orientation System.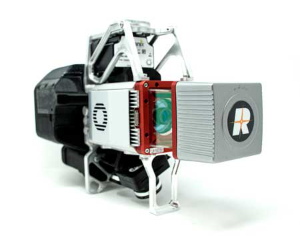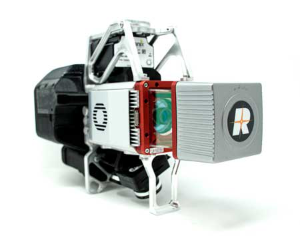 Positioned as a follow-up to the True View 410 released last year, the 615/620 is designed to provide high accuracy 3D color mapping, designed for better vegetation penetration and wire detection. The total weight is 3-3.5 kg depending on the package, making it suitable for survey-grade UAV applications.
Onboard are two dual cameras that provide a 120° field of view, coincident with the laser scanner track. The 25° oblique mounting ensures the sides of objects are imaged, allowing a true 3D colorization of LIDAR points. The RIEGL miniVUX-2UAV laser scanner provides range of up to 120m.
Users can use the sensor packages to generate deliverables via workflows and tools within GeoCue's post-processing software, True View EVO. Examples of derived products include bare earth models, profiles, cross sections, topographic contours, volumetric analysis and more.
The system includes full post-processing software that generates a ray-traced 3D colorized point cloud and geocoded images. An upgrade path will be available to promote a True View 615 to a True View 620 by adding the Applanix APX-20 external inertial measurement unit.
In a press release announcement, GeoCue's President, Lewis Graham outlined the difference between the new 615-620 systems and the 410.
"Our Quanergy-based True View 410 has rapidly become the standard for general purpose drone 3D Imaging, where moderate vegetation penetration and accuracies of 5 cm RMSE are adequate. The True View 615/620 provides a solution for situations where deeper vegetation penetration, wire extraction and extreme accuracy are required. These are great new additions to the True View product line."
The True View 615 and 620 will reportedly be available to ship in late June 2020.