FARO has announced a new addition to its Focus LiDAR scanner product line, the Focus S.
The new scanner comes in two different models, one with a range of 150 meters, and another with a range of 350 meters. The biggest update is accuracy: The Focus S scanners boast accuracy numbers of about 1 mm. Compare this to the Focus 3D models, which provide accuracy of 2 mm.
In addition, the Focus S LiDAR scanners include a number of new features that make them look like an evolution from their older siblings.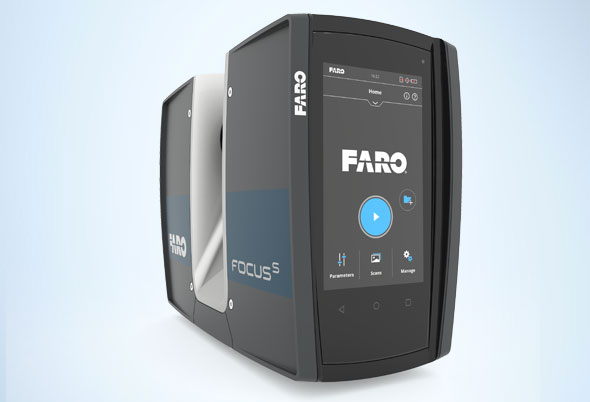 One such feature is a function for on-site compensation, which enables users to verify the accuracy of their unit before work begins. FARO says that "users can correct deviations caused during transport, carrier mishandling or incidental contact automatically on-site and a comprehensive accuracy document can be provided for each scan project."
The Focus S scanners also include an updated sealed design, which bring the scanners to Class 54 IP rating. This means the sensor provides protection against dirt, dust and various kinds of water, including rain and splashes. It is designed for use in difficult areas, such as dusty or humid job sites.
Lastly, the two new scanners also include accessory bays. These are ports on the scanners that customers can use to attach accessories to the scanner. FARO says that customers and third-party developers can use these ports for "future technological customization."
The scanners are available now.