FARO's latest product release is a mobile scanner with stationary scanning capabilities, targeted at professionals looking to quickly capture data to maximize productivity. The new Orbis mobile scanner also integrates its proprietary Flash technology for hybrid reality capture, which enables capturing mobile scans and quality flash scans. Flash enables Orbis operators to seamlessly switch between walking and stationary scanning while continuously acquiring 360° images, which FARO claims is ten times faster than using a traditional static laser scanner.
GeoSLAM and HoloBuilder
integration
The Orbis mobile scanner reflects the fusion of FARO's technologies with the capabilities brought by FARO's recent acquisitions, GeoSLAM and HoloBuilder. For example, Orbis is based on GeoSLAM's proprietary SLAM algorithm for simultaneous localization and mapping. Orbis offers all the functionality of a mobile scanner, the precision of a tripod-based laser scanner and aims to set a new standard for 3D reality capture technology and workflow management and transform the way people work across a range of industries.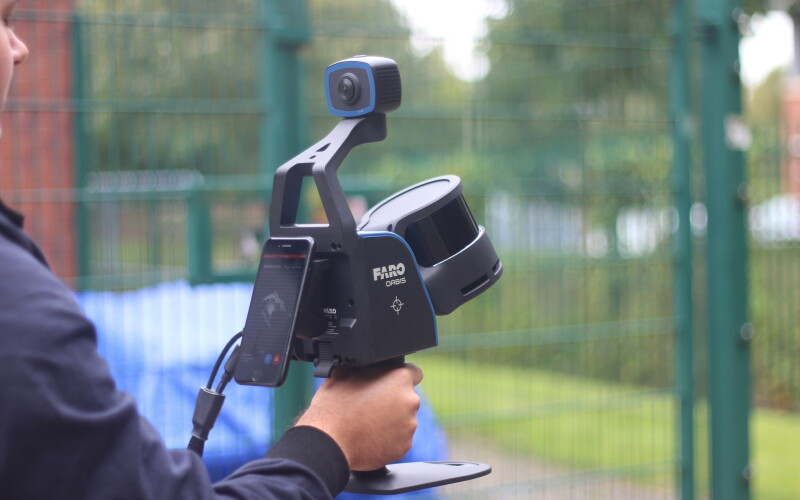 As is common practice in the scanning industry, Orbis is targeted at non-surveying professionals who require simplicity and speed. Just like Leica's one-button BLK scanners, scanning with Orbis is as simple as pushing a button and walking with the device. This simplifies complex surveying tasks, enabling efficient data collection for a broader audience, across various industries, including geospatial, architecture, engineering, construction, operations & maintenance, public safety, and mining.
Orbis product specifications
The Orbis mobile scanner weighs only 3.6kg, including the datalogger and battery. It offers a precision of 5mm during a mobile scan and 2mm during stationary Flash scanning. It can be used for both indoor and outdoor scanning with up to 120 meters in range, and an integrated 8-megapixel camera on the scanner enables colorized point clouds and additional 360° panoramic pictures. Being compatible with a monopod for stationary Flash scanning, a car mount for capturing larger areas, a backpack for tough terrain, and a cradle for descending into a mine shaft, the scanner is fit for many different use cases and applications. More product specification info is available here.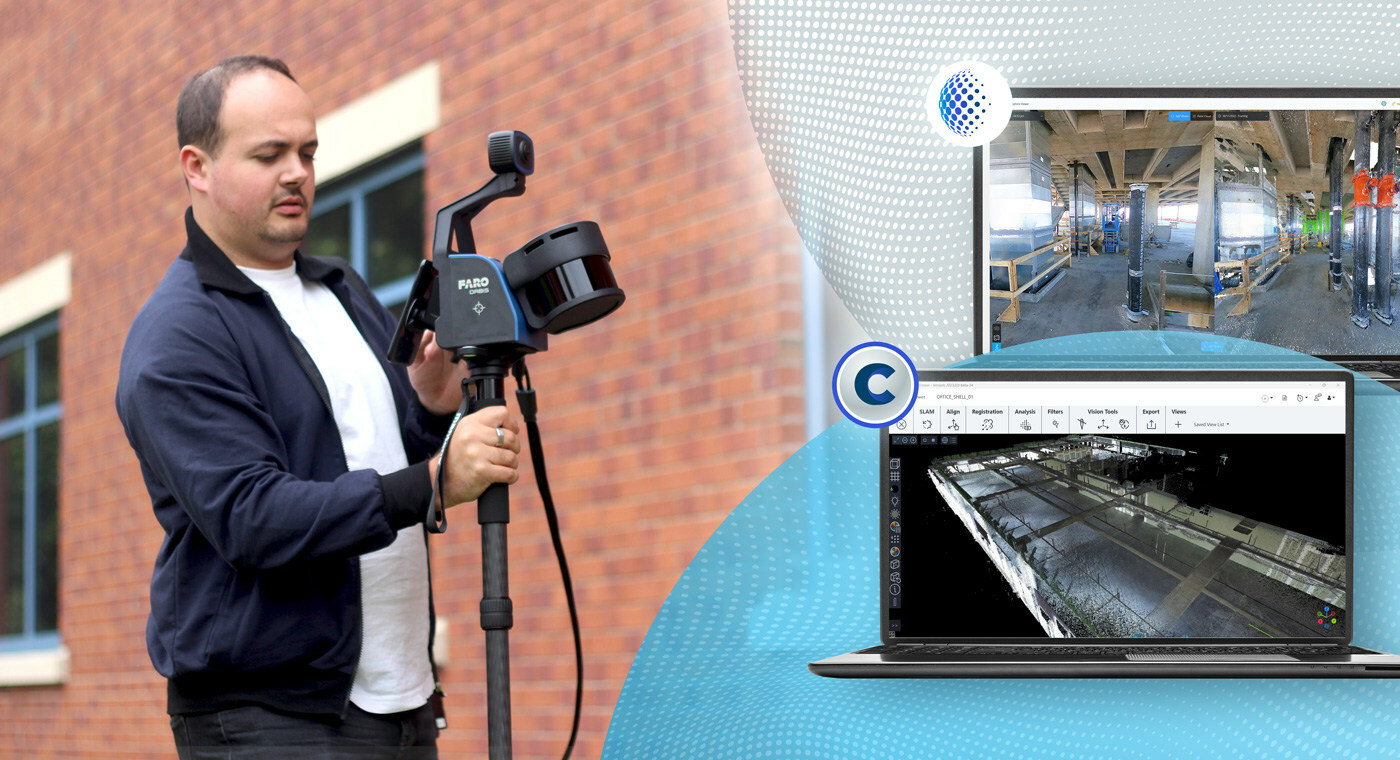 Orbis offers local processing in the FARO Connect software or FARO Sphere XG Digital Reality platform, two solutions for processing, analyzing, and sharing data. With significant new functionality, Sphere XG, the latest version of Sphere, represents the evolution of cloud capabilities. Users can integrate data from static scanning, mobile scanning, 360° capture and iPhone lidar data all within a single, digital reality workflow platform. Project stakeholders can upload, view, measure and analyze 3D point clouds, 360° images and BIM data for centralized cloud-based data storage and collaboration.