What could cities achieve if they embraced and adopted smart city technology right now? What kind of practical differences would doing so enable in the short and long term? These were the questions that were being asked and answered during the SMART CITY SOLUTIONS sessions at INTERGEO. While the sessions were designed to provide inspiration for the city of tomorrow, what stakeholders need to do in order to enable these differences today was also an important focus of the session.
Edina Sewell and Raik Kulinna from SAP Industries led the "Building the Intelligent Cities of the Future with Innovative Business Models" session that provided both insights around the overall benefits that smart city solutions will enable along with a specific look at what doing so for waste management can mean. Their presentation highlighted how and why intelligent digital solutions are the most cost effective means to bring together livability and prosperity elements for the people that are living and working in a given city.
Sewell highlighted the importance of creating a multi-modal approach for these smart and interconnected solutions while also highlighting the opportunities that can be created when doing so. If people, systems and processes can be connected in as sensible manner, then new retail models can come together. These new models can be about getting a person to change their behavior or incentivize them in order to create an action that is beneficial to the individual and to the entire ecosystem.
Sewell also mentioned the things that cities need to focus on to achieve better quality of life and economic growth for their communities. One is the creation of an orchestrated vision, policy and culture that fosters innovation in collaboration with the city's ecosystem. Second is the investment in intelligent digital solutions to foster equality and create resilient communities. Finally, engagement in data-driven business models to spur innovation will change expectations on the part of citizens and city stakeholders. Taken together, these elements will redefine expectations around what it means to live and work in a city.
As an example of what this can mean in a practical sense, Sewell mentioned the proliferation of scooters that has led to some cities creating legislation that bans them. Many start-up companies have innovative and needed solutions, but they're rolled out without being connected to anything bigger. Cities need to bring these providers together and make a service level agreement, but also make this process seamless. This can only work if they all come together in a single ecosystem, but the benefits of doing so are numerous. This is an example of how data driven innovation will deliver real-time insights to enable next generation business models.
Those real-time insights can also be utilized in existing systems like the ones that manage traffic lights and can provide citizens with the opportunity to interact with them. However, these interactions have to produce a result. If a citizen reports an issue with a traffic light, then a service order needs to be created to see that issue addressed. These connected systems need to be able to address and incorporate feedback from multiple sources in order to digitize a city and make citizens feel that they're connected to their environment.
As a specific example of what doing so can mean, Kulinna talked through the logistics and benefits associated with intelligent waste collection. He highlighted how intelligent technology is changing classic models and the sustainability issues that are inherent in traditional approaches to waste management.
Classic waste management scenarios are time-based, which means they happen regardless of how necessary they are for a given location, and there is no incentive for a change in behavior that would see an individual or organization reduce waste. Recognizing the benefits that could be created with a new waste management system, the city of Heidelberg utilized SAP Digital Business services to implement smart waste management, and their results are impressive.
Sensors were put in containers to provide the city with real-time information so that if one container filled up, a collection request will be sent out. This allows them to avoid unnecessary collections and provide a better service. Additionally, data is used to improve forecasting and negotiate contracts. The numerous types of sensors that are needed along with connectivity issues can create challenges when it comes to the implementation of this type of system, but the benefits of doing so are just the beginning of the value that can be created. Kulinna mentioned that these challenges can be difficult to surmount, which is why he recommended that anyone interested in making it a reality needs to start digging in and testing what might work.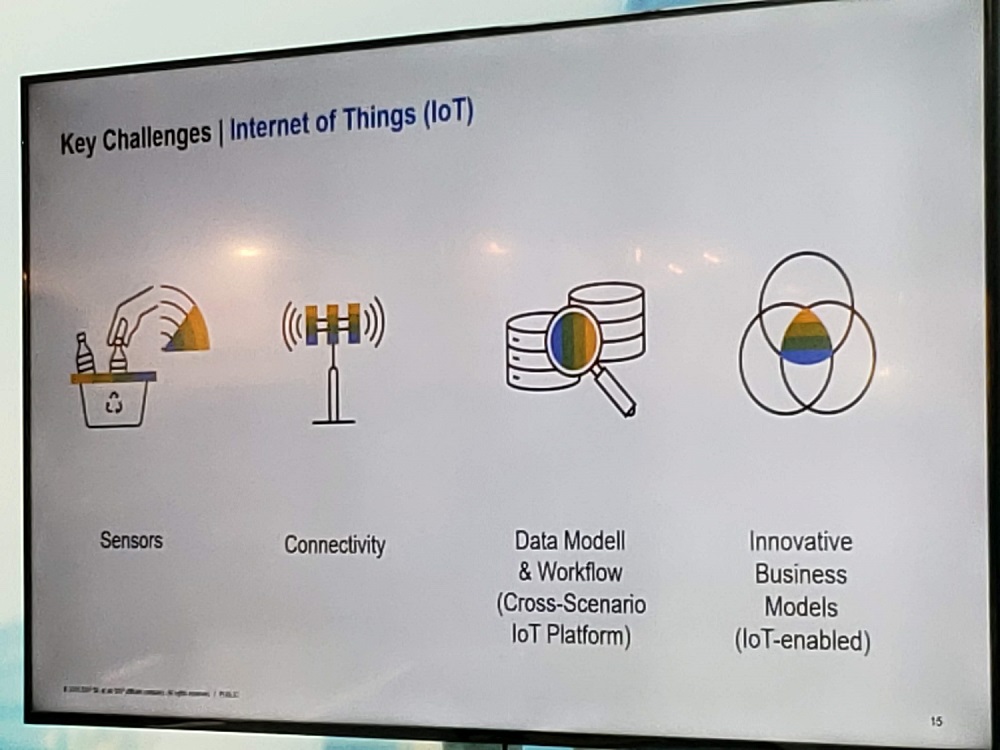 Ultimately, innovative business models and the ability to make a city intelligent is not something that software alone can deliver. New business models are needed in order to enable processes and systems that a city has never done before. Human factors, business factors and technology factors all need to come together to effectively create these new business models that will define future intelligent cities.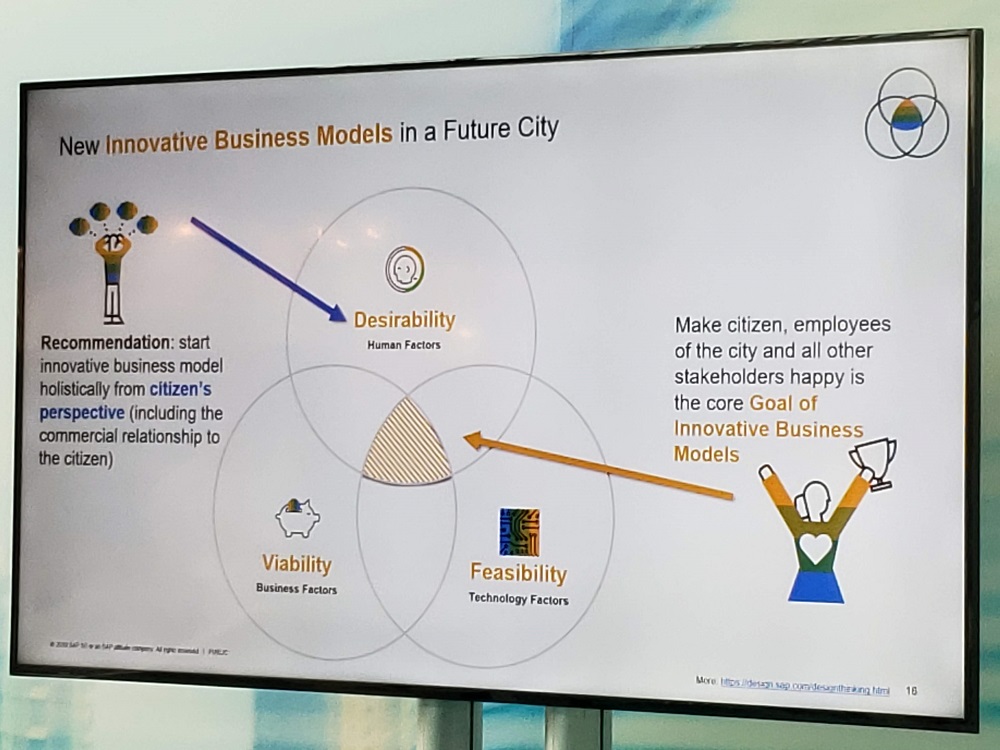 The insights that Sewell and Kulinna discussed were all about how future cities need to look at the demands of their citizen in multiple dimensions, and experience management can provide stakeholders with an important starting point. The journey of becoming a truly smart city starts with understanding the needs of the user and capturing the demand to incentivize environmentally friendly behavior. This integration and combination of data allows critical info to flow between systems and people to give citizens what they need to interact with the systems, and stakeholders what they need for decision making.
Smart city solutions that can do everything from reduce waste to drive revenue to make a city truly intelligent are as exciting as they are powerful, but these benefits can sometimes feel a long way off for stakeholders. That's why Kulinna's advice around digging in and testing was so important, because these future benefits have to be based on changes in the present that are seemingly modest but absolutely necessary.