New ClearEdge release creates fully functional Revit pipe objects
HERNDON, Va. – By original design, Autodesk's Revit software was for new-build BIM. The 2012 release, with its point cloud support, is just one indication of the efforts, however, that Autodesk is making to support as-built BIM as well.
Now, ClearEdge 3D has released the new EdgeWise MEP for Autodesk Revit, which stands to augment those efforts. For the first time, users who have both EdgeWise and Revit will be able to extract pipe solids from laser scan point clouds (with ClearEdge's automatic feature extraction making that less manual) and bring them into Revit as fully functional pipe objects. Further, all intelligence extracted by EdgeWise or annotated by the user, including diameter, elbow-bend radius, and the like, will also be transferred into Revit.
Users must be operating both software packages on the same machine.
"Bringing anything created elsewhere into Revit has always been a challenge," said Chris Scotton, ClearEdge CEO. "It took us a while working with the Revit folks and a lot of trial and error to get it right." Now, however, "when you finish modeling in Edgewise, there's a button you just click and it opens up Revit and populates the Revit workspace."
The following two screen captures demonstrate the move from one space to the other: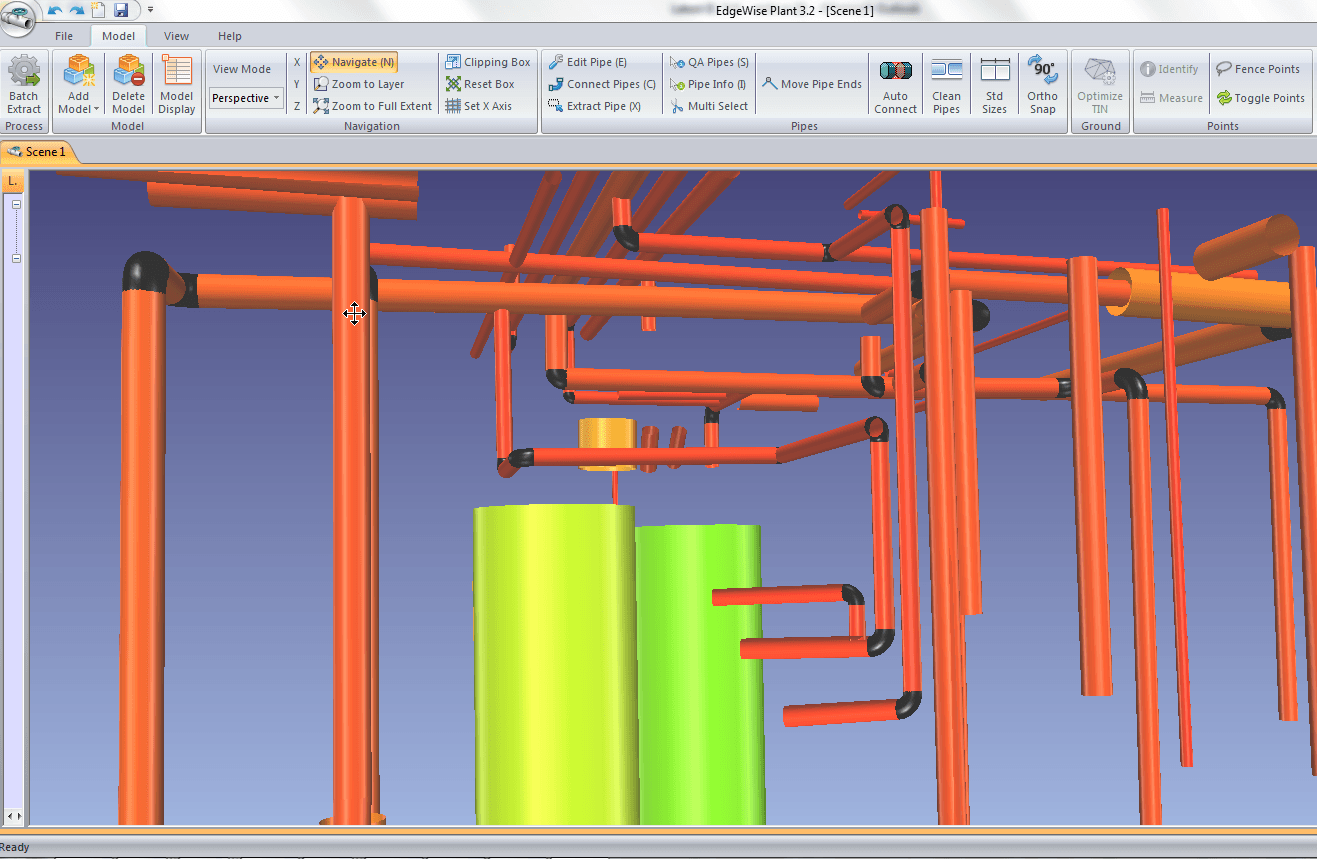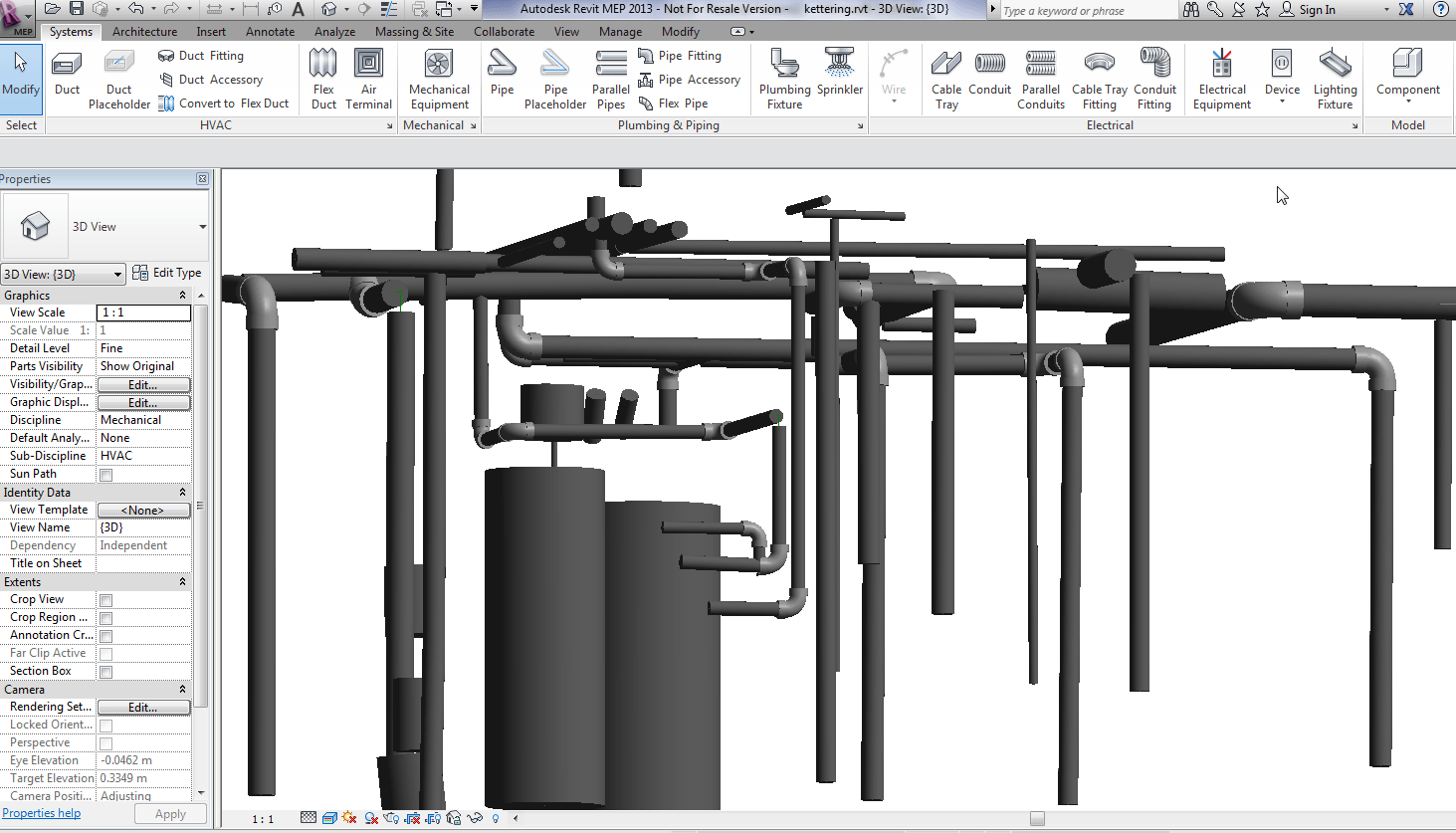 Scotton said the general release of the product will be in the third or fourth week of this month, but beta testers are already using the product and anyone in the middle of a project should contact ClearEdge for a beta version. "It's fully tested and working," he said, "it just might not have the splash screen and what not."
One of those early beta testers was Kelly Cone, innovations director at Beck Architecture. He called the MEP product "a huge step forward in our market" in his evaluation for ClearEdge. "Tasks that used to take us days to complete can now be done in a few hours," he reported.
The release is also an indication of ClearEdge's next direction as a company, focusing on specific vertical markets and bifurcating its software into distinct products for distinct markets that will look increasingly dissimilar with differing capabilities.
EdgeWise MEP (MEP stands for mechanical, electric, and plumbing) for example will have extraction of square ducting in its next iteration. That won't be in EdgeWise Plant. "There's no need for that there," Scotton said.
What of similar solutions for the other BIM and CAD products ClearEdge works with? "We decided to do Revit first because they're the dominant solution in the BIM space," he said, "but we're absolutely going to come up with a solution for folks that are using Microstation in the BIM space as well. And what you'll see from us is great integration with all of the CAD platforms. We are a software that augments the user experience. We don't replace Autodesk or Bentley or AVEVA or any of the other products that are out there. We're software that augments the process."