During CES 2023, Luminar announced a special news event scheduled for the end of February. Dubbed "Luminar Day", a series of technology releases and partnership announcements were made during a live stream, showing Luminar's ambitious plans and roadmap for the future. In addition to developing lidar sensors, Luminar plans to integrate different hardware and software components for improved vehicle safety and autonomous driving capabilities through acquisitions and partnerships with multiple car manufacturers and technology providers, as well as scaling up production of these solutions, anticipating large-scale market adoption of autonomous vehicles in the next couple of years.
A new lidar sensor
Luminar's current sensor portfolio has been extended with the new Iris+ sensor (and associated software), which comes with a range of 300 meters. This is 50 meters more than the current maximum range of the Iris sensor. The sensor design is such that it can be integrated seamlessly into the roofline of production vehicle models. Mercedes-Benz announced it will integrate IRIS+ into its next-generation vehicle lineup. The sensor will enable greater performance and collision avoidance of small objects at up to autobahn-level speeds, enhancing vehicle safety and the autonomous capabilities of a vehicle. Luminar has plans for an additional manufacturing facility in Asia with a local partner to support the vast global scale of upcoming vehicle launches with Iris+, as well as a production plant in Mexico that will be operated by contract manufacturer Celestica.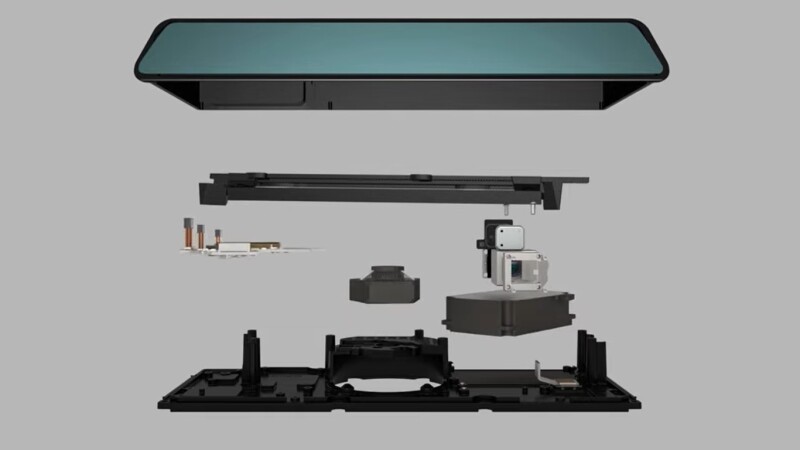 Software development: Luminar AI Engine release
The live stream featured the premiere of Luminar's machine learning-based AI Engine for object detection in 3D data captured by lidar sensors. Since 2017, Luminar has been working on AI capabilities on 3D lidar data to improve the performance and functionality of next-generation safety and autonomy in automotive. The company plans to capture lidar data with more than a million vehicles that will provide input for its AI engine and build a 3D model of the drivable world. To accelerate Luminar's AI Engine efforts, an exclusive partnership was announced with Scale.ai, a San Francisco-headquartered AI applications developer that will provide data labeling and AI tools. Luminar is not the first lidar tech company to work with Scale.ai: in the past, it has worked with Velodyne to find edge cases in 3D data and curate valuable data for annotation.
Seagate lidar division acquisition
Just as with the Civil Maps acquisition announced at CES 2023 to accelerate its lidar production process, Luminar recently acquired the lidar division of data storage company Seagate. That company develops high-capacity, modular storage solutions (hard drives) for capturing massive amounts of data created by autonomous cars. Specifically, Luminar acquired lidar-related IP (internet protocols), assets and a technical team.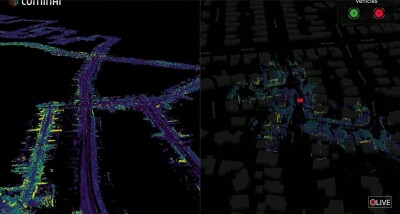 Additional announcements
Apart from these three lidar-related announcements, multiple announcements were made that show the scale of Luminar's ambition to provide lidar-based solutions for automotive. Take for example the new commercial agreement with Pony.ai, an autonomous driving technology company. The partnership is meant to further improve the performance and accuracy of Luminar's AI engine for Pony.ai's next-generation commercial trucking and robotaxi platforms. Luminar also announced the combination of three semiconductor subsidiaries into a new entity named Luminar Semiconductor. The advanced receiver, laser and processing chip technologies provided by this entity are not limited to lidar-based applications but are also used in the aerospace, medical and communications sectors.