Affordable, programmable microprocessors open up field electronics to consumers
Autodesk, Inc. said Monday it completed the acquisition of technology and the development team of Belgium-based Circuits.io, a web-based app and community for the 3D design and simulation of electronic circuits, from blinking LED to the autopilot circuitry for small UAVs.
Terms of the transaction were not disclosed. San Rafael, Calif.-based Autodesk teamed up with Circuits.io to launch Autodesk 123D Circuits, which expanded on the existing Circuits.io app by adding a breadboard view, and allowing users to run code and simulate circuits in the app.
Since its launch in September, the 123D Circuits community has grown to over 30,000 users, the largest, web-based open hardware community.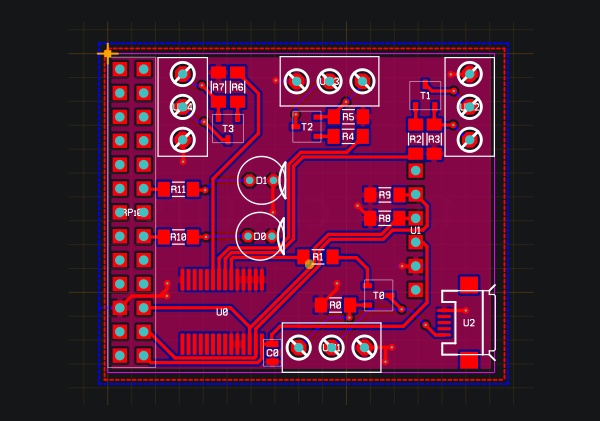 "The rise in affordable, programmable microprocessors like the Arduino, paired with components like sensors and input/output boards, are creating new opportunity for gadget makers and inventors," said Samir Hanna, vice president of Autodesk's Consumer Group.
Arduino single-board microcontrollers consist of an open-source hardware board and open-source software code that's easy to write and upload. Arduino was designed to introduce programming to designers, makers and professionals. Autodesk already works with a community of electronics-focused users, with over 2,000 Instructables leveraging Arduino and circuitry-based projects on its Instructables.com platform.


123D Circuits lets users add an Arduino to a design and edit the code in a browser for real-time, interactive simulation of both the Arduino and the circuit attached to it. Users can share circuits with the community and start new projects created by other members. Users can also order custom circuit boards of what they've designed in the app to be manufactured and shipped to them.
As part of the deal, Circuits.io's main contractor, We Work We Play, also based in Belgium, will relocate to Autodesk's headquarters this September.
VIDEO:Accelerometer Dice from 123D Circuit
Autodesk said it is migrating all Circuits.io accounts to 123D accounts, and both "Maker" and "Professional" level members will receive 123D Premium membership as part of the migration.