For industries like AEC and asset operation the drone offers a relatively inexpensive way to get the necessary data for gathering dimensions, generating 3D models, tracking progress, and doing regular check ups on the condition of an asset. However, workflows like underwater infrastructure inspection, natural disaster assessment, and water resource management have been left out in the cold. These applications would require the accuracy of lidar, as well as the ability to measure both land and water.
Good news: ASTRALiTe has successfully demonstrated the use of a drone-ready topo-bathy lidar system.
According to ASTRALiTE, the system meets all size, weight, and power requirements for UAV-based capture while hitting vertical accuracy of 1 cm when imaging underwater objects. That makes it a great tool for workflows detecting underwater objects, mapping the transition from land to water and shallow water to deeper water.
ASTRALiTe CEO Geoff Crowley explained in an official statement, "we have been working towards this day for six years. In that time, we have reduced the system from the size of a 50 lb suitcase to a lightweight system that flies on a UAV."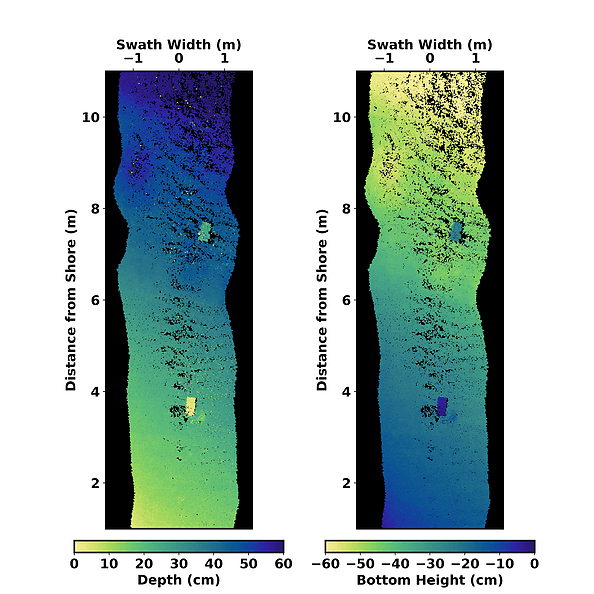 The test flight was performed in cooperation with PrecisionHawk, and ASTRALiTe has released a screenshot of the results.
For more information—including price and availability—contact ASTRALiTe.