Though the last few years have seen a precipitous drop in the price of lidar, the technology has yet to make its way into wider public use. Scanse has just released a DIY 3D Scanner kit that might do the trick.
You may remember Scanse as the company behind Sweep, the $350 2D lidar that lit up Kickstarter last year. The company is back with a new kit that acts as a kind of add-on to the Sweep by supplying the parts and guidance to help you build out the sensor into a fully integrated 3D scanner. Since the kit costs $350–just like the lidar sensor–that's a total of $700 for a working laser scanner that you can hack to your heart's content.
One Scanner, Many Possible Uses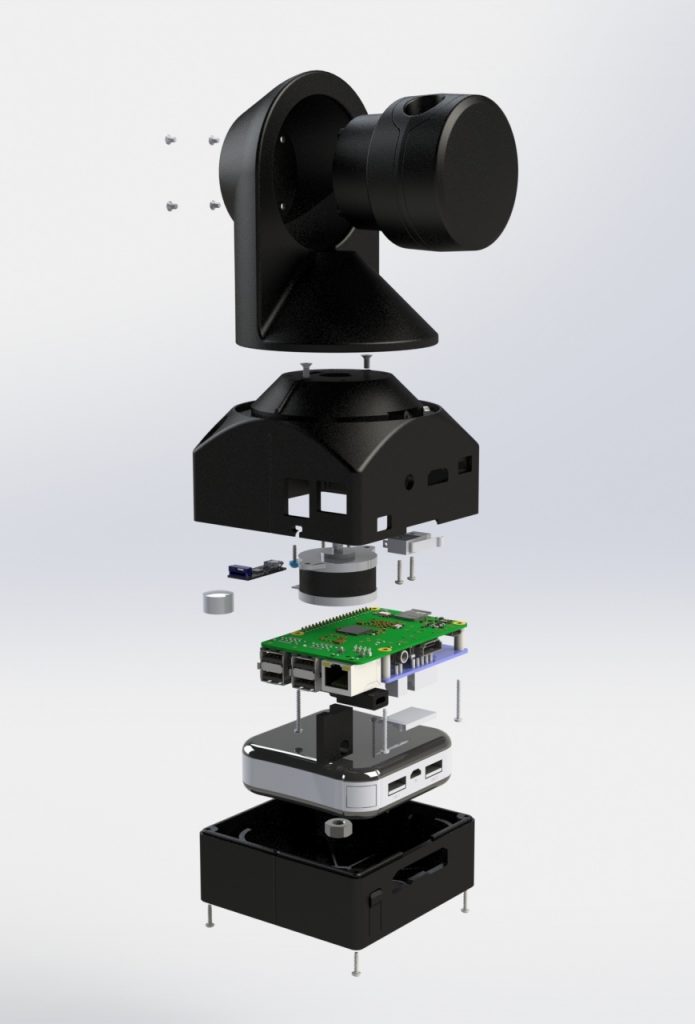 As Scanse CEO and co-founder Kent Williams tells SPAR 3D, this product is meant to serve the "many creative, talented, and curious people who either cannot afford a long range 3D scanner, or lack the infrastructure and technical expertise to integrate a conventional scanner into their own project." He says it could be used in applications like mapping underground cave systems, capturing environments for VR projects or music videos, and planning home renovations as well as determining materials and analyzing structural changes during the building process.
However, Williams also believes that "there are a host of applications waiting to be explored."  As such, he doesn't think of the 3D Scanner kit as a static product designed for a specific market, but a means for getting lidar out into the world and into the hands of the makers who will explore new uses for 3D capture technology. "It is really a project designed to fuel experimentation and exploration," he says.
Not Just Cheap 3D
Like the Raspberry Pi, which Williams cites as one model for the 3D Scanner kit, the low price is only part of the equation. Scanse's kit is also open source and accompanied by extensive documentation "so that the 'building' portion of the project is as fun as exploring possible use cases."
This is important, he says, because "even if you ignore the cost of existing 3D solutions (which can be well out of reach for most makers), there are still large barriers to entry due to the complexity or format of existing solutions. We wanted to release a project that engaged makers by keeping the hardware and software familiar and approachable."
As a result of Scanse's strategy, the kit should change as time goes on. Williams calls it a "community project," and tells me that the company is collaborating with makers who have built the Sweep into full scanners in the past.  "We hope to unify the efforts of many talented individuals to provide a better platform for anyone interested in 3D scanning."
Will Lidar Ever Be Consumer Tech?
I asked Williams if he thought Scanse's Scanner Kit might be useful as a consumer device. "A large goal of this community project is to answer questions like these," he says. "Most generally, we believe that environment capture will be a ubiquitous part of consumer technology in the near future."
He reiterated that developing a mass-market consumer product is less important to Scanse than enabling the spread of 3D tech. "While we are eager to see if consumer-relevant applications emerge from this product specifically," he said, "we are more concerned with raising awareness and fueling exploration of 3D scanning in general. As with anything, it is the undiscovered use case which excites us most!"