Last year at SPAR International I had the honor to present a session called "Glorious Gadgets" alongside one of the pioneers in the world of BIM, Jim Balding of the ANT Group. Jim got his start in BIM back when Revit was in its infancy, working as an architectural consultant to the development team years before Autodesk purchased it. Much like he was collecting baseball trading cards, he has kept an installation disc for every version of Revit—including its initial beta version.
Since Jim and I won't be presenting Glorious Gadgets at this year's SPAR International, I thought I would explore (in no particular order) a few gadgets that I might have considered nominating for the session.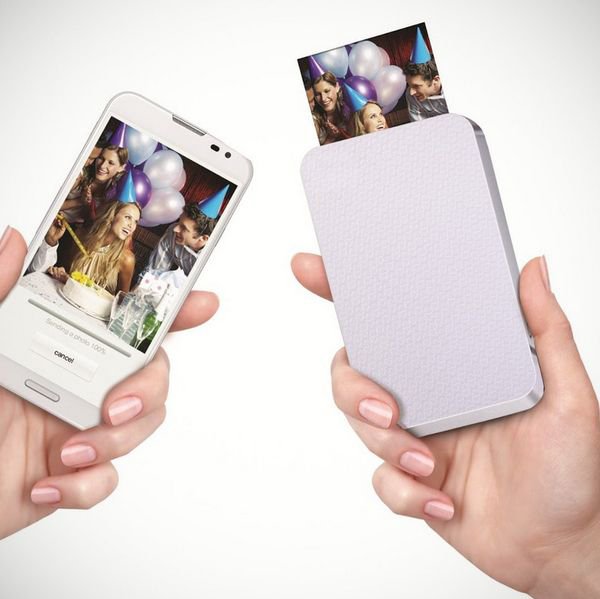 ZINK: Portable zero ink printer
ZINK is a portable zero ink printer capable of printing photos directly from your smartphone. The secret of this inkless and tonerless printer is the paper. ZINK Zero Ink Paper is a patented paper created by the company. The device activates this paper by heating yellow, magenta and cyan color-forming crystals within the paper itself. The printer is operated by the ZINK Design & Print Studio app, which allows you to center your images, add captions, and apply unique filters to enhance your photos. Once you are done editing, your images will print at a 2 inch by 3 inch size, at a 640 x 1224 dpi resolution, in less than one minute. Notably, the printer can output up to 20 prints before it needs to get recharged — which takes 1.5 hours and can be done using a micro USB adapter. Despite its small size, the ZINK produces photographs that are rich and vibrant in color. The prints are also watermarked and resistant to fingerprints, dust, and scratching.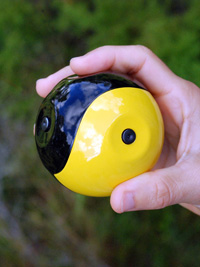 SQUITO: Throwable camera
Squito, the company leading the development of this throwable camera, says it is capable of processing stitched landscapes, stabilized video panoramas and full 360° spherical panoramas for reconnaissance and recreation. Their patented Squito™ and Darkball™ cameras are in development for manufacture and license. They are also equipped with embedded orientation sensors, position sensors and high-speed, wide-angle optics. Applications they are targeting their for throwable cameras include; action sports, search-and-rescue, inspections, aerial photography, cartography and Steadicam-free filmmaking.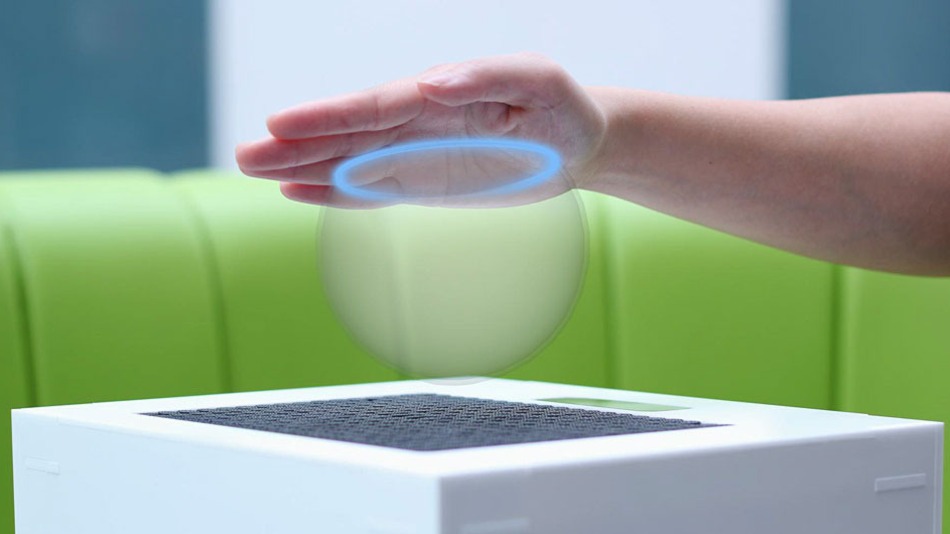 ULTRASONICS: May soon let you touch what you see in virtual reality
At this point it seems like it's just a matter of time before every device shown on Star Trek becomes a reality and, thanks to a new innovation, the holodeck could be next. A UK company called Ultrahaptics has developed a method of providing haptic feedback for holographic imagery using ultrasonic technology. Originally developed in the research labs at the University of Bristol, the system can deliver different haptic feedback and virtual but touchable shapes using ultrasonic waves, either by pulsing the feedback of the waves or changing their modulation frequency. To better wrap your head around the concept, think of the fictional mid-air interface show in Minority Report, a type of system promised by real world companies such as Leap Motion, that allow you to manipulate computer data with gestures in the air. Now add texture and force feedback to such a mid-air interface and you begin to understand the possibilities of Ultrahaptics' system.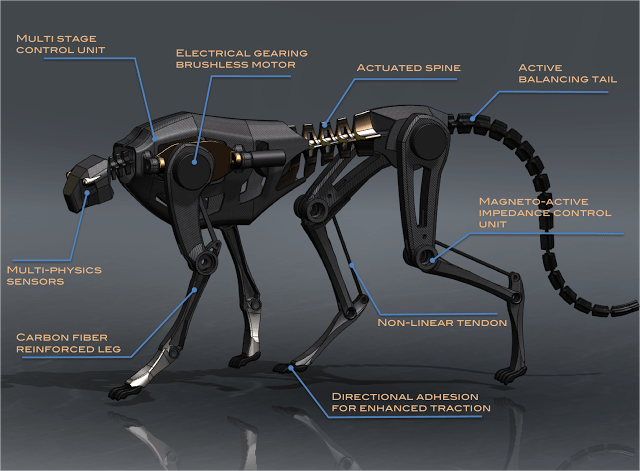 PURSUIT ROBOTS
Robotics company Boston Dynamics has been awarded a contract to develop a cheetah-like, military quadruped robot capable of running faster than any human. It would be scary to be chased by a military robot or robot soldier. It would also be scary to be chased by a cheetah. So, imagine what it would be like to have a military robotic cheetah sprinting after you. Such a scenario could one day be possible, as Boston Dynamics recently announced that America's Defense Advanced Research Projects Agency has awarded it a contract to design and build such a … critter. The contract also includes the creation of an agile, bipedal humanoid robot. It's hard to say which one might ultimately be creepier. Image a LiDAR unit mounted to this agile robot traversing up a stairwell.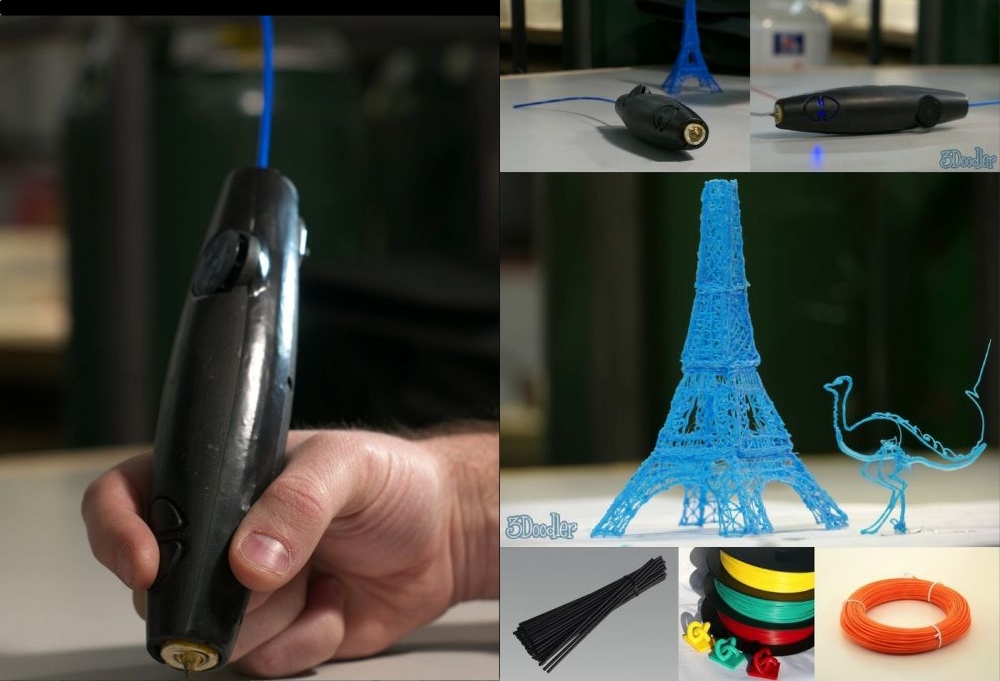 3D PRINTING PEN
WobbleWorks is the Boston based company that produces what it claims is the world's first 3D printing pen, called the 3Doodler, which allows you to draw in 3D by extruding heated plastic filament that cools almost instantly into a solid, stable structure. You'll be able to draw up into the air and create anything you can think of, whether it be a lamp shade, an architectural model, decorations, or even jewelry. In a nutshell, it's functionally equivalent to the standard 3D printer's print head, but made ​​in the shape of a pen. Without computers and modeling software, you can take your sketches to another dimension by drawing things in air.