Once you get into an industry, you wonder where it's been all your life. You find yourself talking about it at parties – "Oh, you could totally solve that problem with laser scanning." Frankly, you start taking it for granted. 
That's why it's good to be reminded every once in a while about just how new this whole idea of 3D data capture really is, and how far there is to go before there is widespread understanding of its possibilities. I was reminded by this article in the Metro UK about Eugene Liscio, head of AI2-3D.
It's notable first just because it's a UK publication writing up a company from across the pond. Clearly they're impressed with Liscio's use of 3D data and 3D visualization in reconstructing crime and accident scenes. But then I got to this paragraph:
The technology has already been used by detectives, forensic scientists and lawyers in more than 60 cases worldwide.
Um, 60 really isn't that many, is it? (Even if that's just the amount Liscio has worked on.)
After walking around SPAR Europe a couple weeks back, talking with Nick Cooper of the South Wales Police, seeing the live demonstrations in action, it seems so hard to believe that every police department isn't using this technology. It seems so obvious. But of course it's not, which is why the education effort is so important.
Liscio was a part of that for us at SPAR Europe. He helped set up a couple of live demonstrations and showed how photogrammetry could be applied to documenting crime scenes, something that he's out on the forefront of. Here are what a couple of the scenes looked like on site:
First, a car door with bullet holes.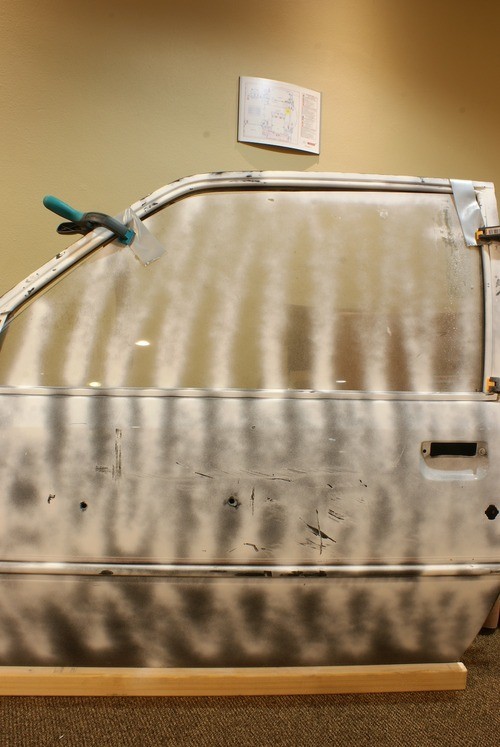 And a close up of the bullet hole.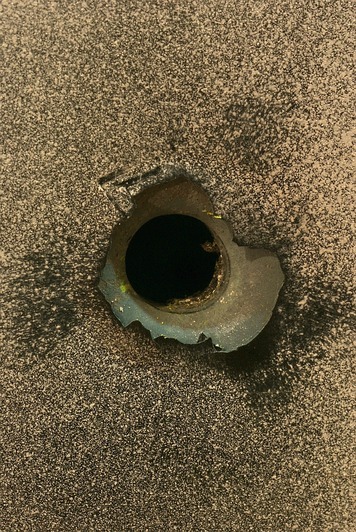 Second, a piece of plaster board with a bullet hole.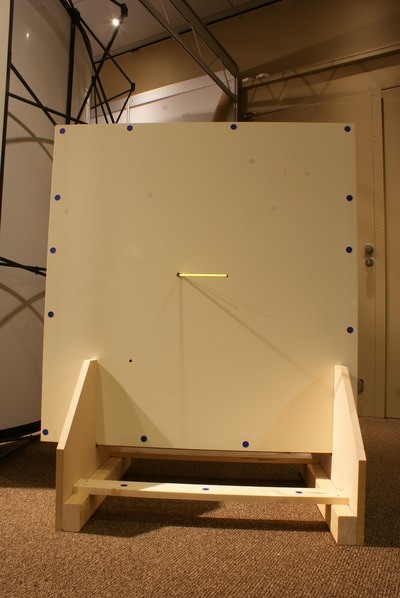 And here are examples of the types of things Liscio can create:
First, 3D representation of the car-door bullet hole.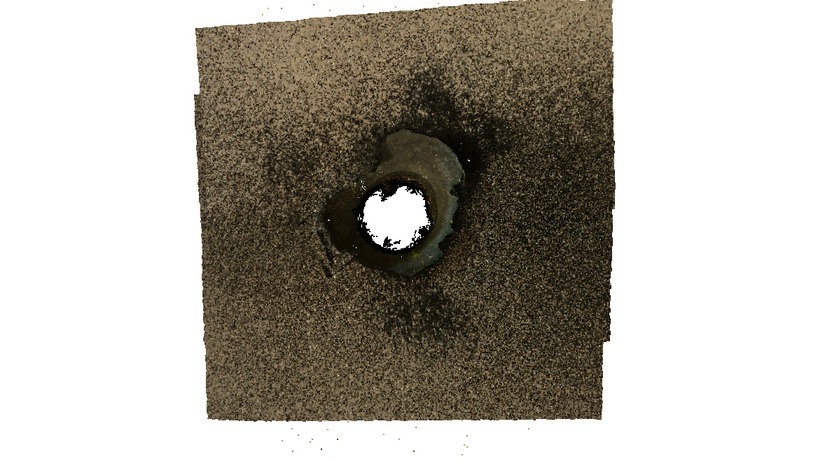 And some examples of what you can do in creating a representation of the plaster board set up that you could use to show bullet trajectory.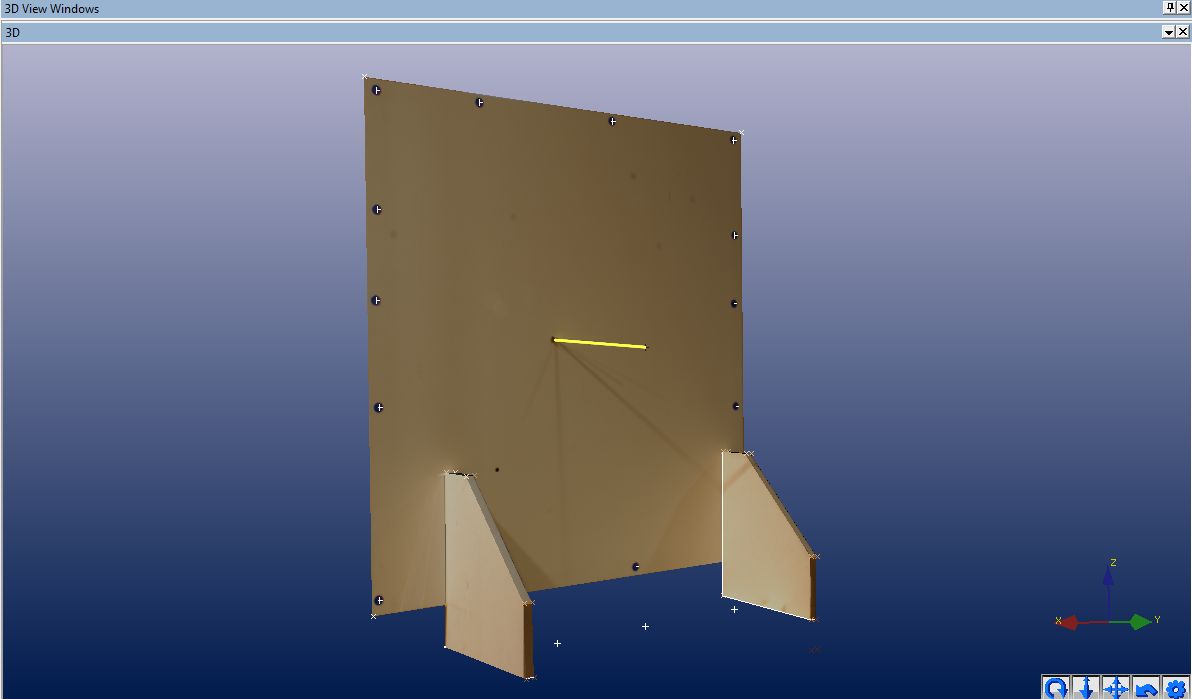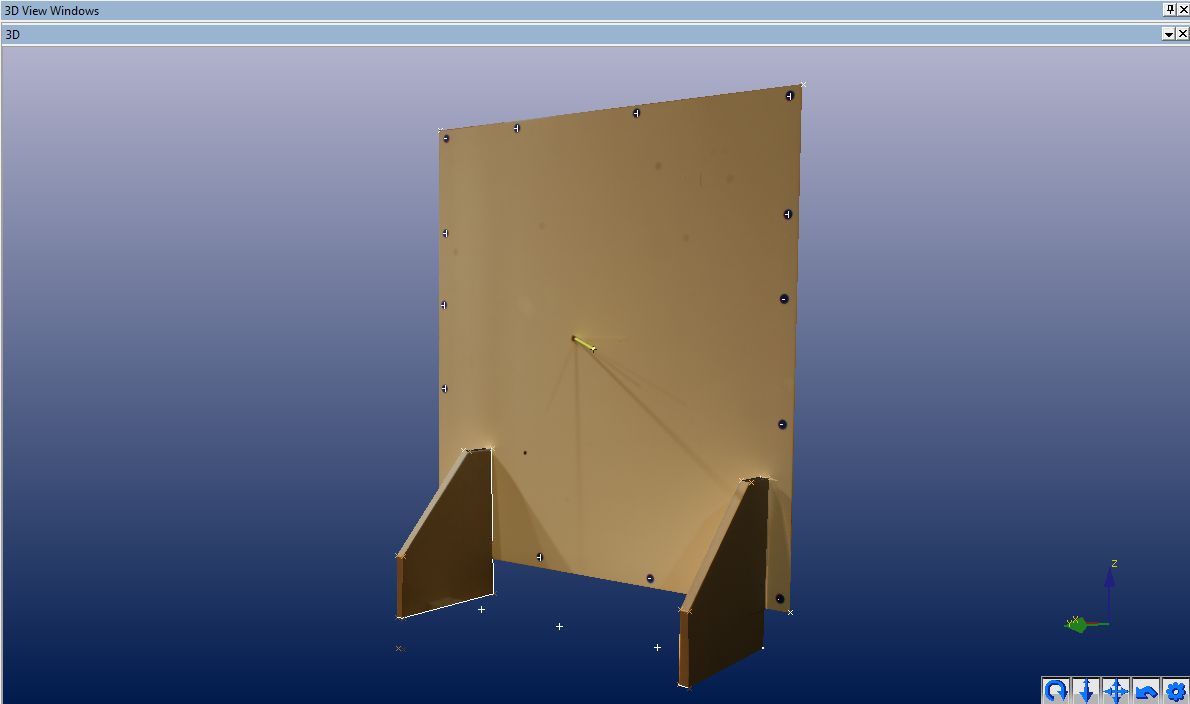 I had a chance to catch up with Liscio, actually, on site at SPAR Europe, and he talked a little bit about the importance of rallying others in the forensic industry and making sure they network with and learn from others in the field: