Clearbox is a UK-based company offering a set of software products to help with the delivery of design and build projects. The Clearbox team has been active in the international construction industry for years, and understands the challenges associated with delivering projects, so they took on BIM by creating an interconnected software space that offers a connected approach to the challenges of digital transformation.
"We see the problem of construction and BIM as one of digital integration," says CEO Graeme Forbes "We focus on making everything visible in one space and connecting that space all the way back to the data. If anything, it´s a more technology-focused [than user-focused] approach, because the way we handle BIM allows us to connect all the different models and data together in one environment."
In the Clearbox solution, a central visual data environment connects point clouds and GIS information to construction models, which in turn contain all construction-related data. The user benefits from this approach by having access to all models and data in one place and always seeing the latest data available.
An in-house viewing engine
To let users access their data in a visual environment, the company developed its own viewing technology.  Insight is a very fast viewing engine that can handle large amounts of data in 3D, and integrate common data types and formats from the construction and geospatial industry so that it can be managed with ease.
"There´s a massive added complexity when you're running BIM's 3D shapes rather than geospatial 2D shapes," Forbes says. "This is not just because of all the manipulation of 3D information but there is the complexity of what objects shadow other objects, how are they are affected by lighting and how they are geometrically defined as an object. Gaming-type techniques allowed us to manage the 3D space more easily and run enormous point clouds, as well as run the relatively easy 2D space."
Clearbox developed the engine behind this viewing technology in house by taking the techniques from the gaming industry and working with developers to achieve a gaming-like performance for AEC-based information. This technology offers very fast scalable performance to suit the dynamics of the AEC space: In games, much of the core information is pre-baked, but in the AEC space the information is continually changing, and so the engine must respond to the project, says Forbes. He adds that the Clearbox solution can currently run well over 600 gigabytes of data, including point clouds, and allows users to navigate with just an Xbox controller. "And that's far from the limit we can run," he adds.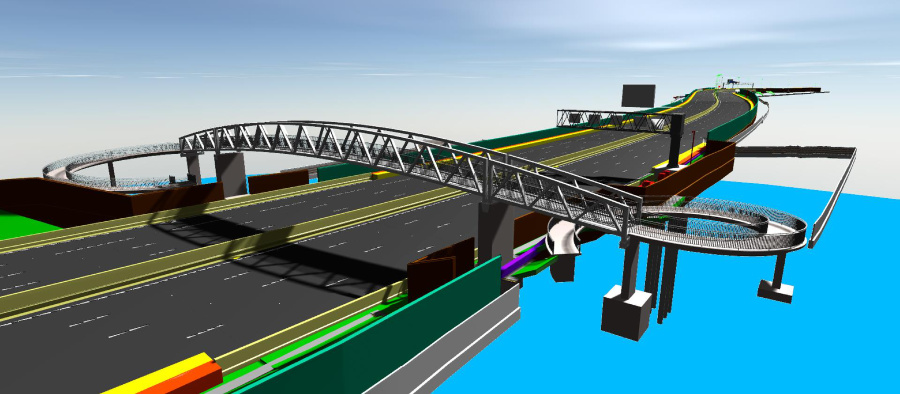 The data backbone
A second advantage of such an environment is scalability, meaning that all the information related to the many different objects can be shown on the screen. Forbes explains that "this means, when you simply move to a space, everything around you is brought into that environment. All the hard work is done in the background, not in the foreground."
When he says that "everything around you is brought in" in the "background," Forbes means that everything you view using the company's visualization technology connects back to its database, called BIMXtra. Clearbox describes this database as "a CAD agnostic, collaborative, workflow driven, common data backbone."
BIMXtra stores geometric information in containers using Clearbox's native file format, which resembles common gaming formats. By regularizing the data this way, Clearbox is able to achieve much better performance with its data interrogation and visual interface than would have been possible by leaving the data in its native model format. That's because these native model formats are developed by technology providers that all use proprietary naming for their objects, requiring the user to re-format the object data dictionary for each model to suit their clients, or the way they themselves wish to work.
Another idea behind this data management engine is that it allows users to enhance data as they go through the project. "Managing the data and contents of the objects after the design phase is actually a more important task than managing the data at the design phase," says Forbes. "About 70% of the information that makes its way to a project handover generally comes from information that happens post-design, so you have more data management to handle post-design than you have pre-design."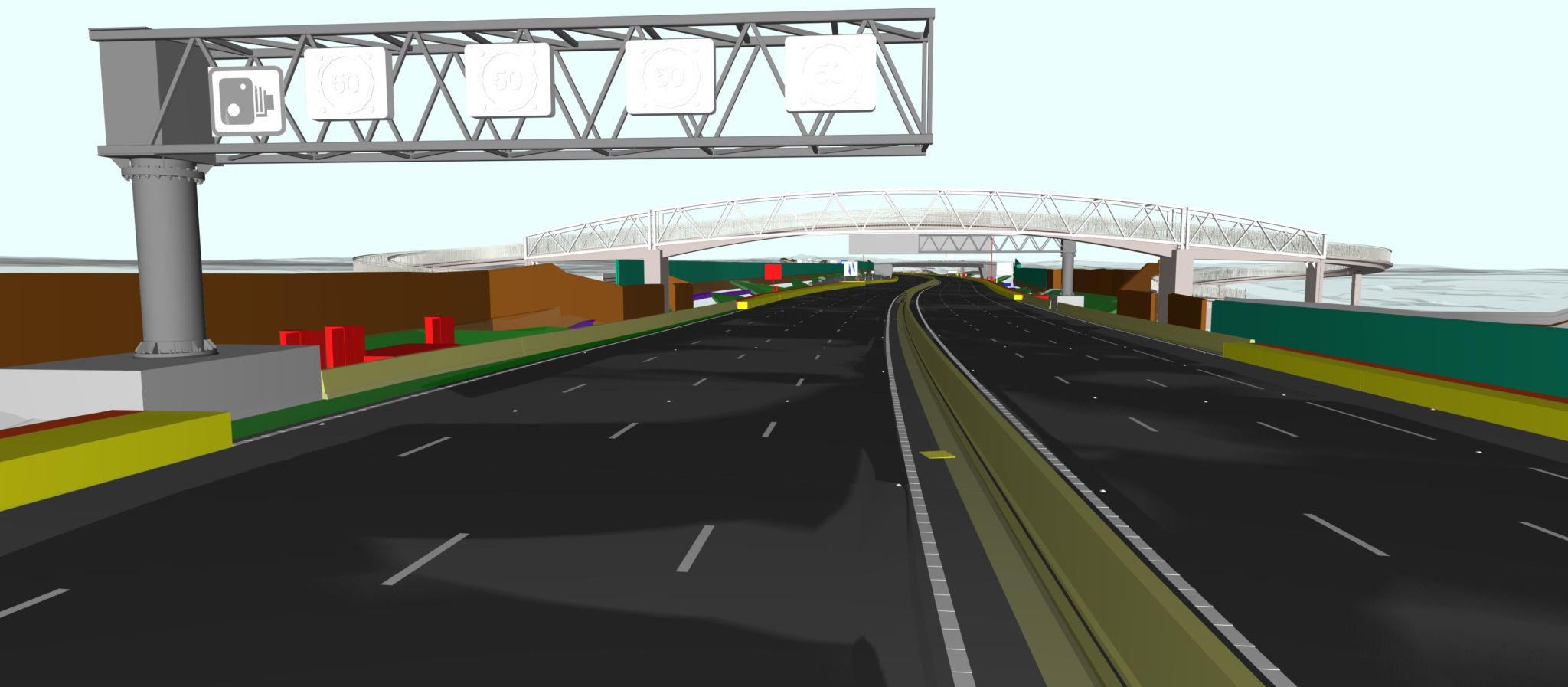 Document management system and mobile technology
A third technology product that Clearbox offers is its DMS, a document management system that provides the workflows and workspace for effective collaboration. This system ensures that all project documentation is securely stored and located in one, easily accessible location. The DMS is not a historic document management system, but one that makes effective use of versioning and revisioning to show the latest status of each document. It is fully integrated into BIMXtra, so that project information can be found easily.
"Our document management system is aligned with the new ISO19650 standard," explains Forbes, "which is based around effectively a three-stage process with workflows built-in, namely work-in-progress, share, and publish. Working with our DMS makes it easier to achieve that standard."
Finally, the company developed its own mobile technology that enables field workers to download information about the project they're working on or add information from the field.
By connecting the 3D models, drawings, and database, Clearbox is able to intelligently associate any of the information collected in the field with the corresponding objects in the model or on the drawings. Effectively, Clearbox's mobile technology enables users to perform an all-at-once upload of information collected in the field, and allows field workers to move effortlessly between 3D information and construction data with ease.
Collaborative environments and tools
One problem of the digital construction industry is the focus on single-user environments. Acknowledging this problem, Clearbox chose to connect multiple users to their technology, not just in the office, but all around the world. It allows up to 500 people to access the same viewing information through a mixture of either a client app or web viewing technology. Using multiple screens at the same time, an immersive environment can be created that enables various teams to be more productive, rather than giving a single person access to a data view. That same environment can be extended through the company's "meeting manager," a feature within Insight that is used for design review sessions and overcomes the performance limitations of popular messaging and chat apps such as Skype. With these features, Clearbox offers a single source of information for all stakeholders.
Although Clearbox's technology is primarily cloud-based, users can manage the processing load through a combination of cloud and local machines, depending on the desired outcome. "If you´ve got a very heavy and complex task, you will tend to use your local machine to support the task but have that information serviced from the cloud. For live viewing of packets of information, you would use the web viewer which would ping the information to you very quickly. All tasks have been optimized to give the user a better experience from the best use of the available hardware.