I spent last week at the US Institute of Building Documentation's (USIBD) Fall Forum in Las Vegas, held in conjunction with the Association of General Contractor's (AGC) BIMForum event. Unsurprisingly, the meeting has an emphasis on all things BIM and information-sharing throughout the construction lifecycle.
This is an event that I enjoy because the technology presentations are driven by a very specific user community—those from the architecture, engineering and construction (AEC) industries. From an industry analyst's perspective, USIBD's forum provides a way to test the water and find out the extent to which technologies marketed to this industry are actually being adopted.
To wit, at this year's meeting Josh DeStefano (DPR Construction) and Kelly Cone (ClearEdge) presented the results of USIBD's Cornerstone Report (CSR) #11. The aim of CSR #11 is to understand the types of reality capture platforms being used for building documentation purposes. The report is compiled by the USIBD's Technology research committee using a questionnaire supplied to both USIBD members and a wider audience via social media.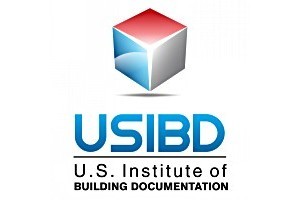 Types of reality capture hardware
This survey grouped the types of reality capture systems into five groups: stationary laser scanners, mobile laser scanners, UAVs, 360 cameras, and fixed-site cameras. (Contrary to the understanding of some readers, here "mobile laser scanners" refers to a handheld or backpack-mounted laser scanning system rather than a vehicle-based mobile mapper.)
The reality capture platforms included in this survey were obviously set to match the ones used on the construction site to perform tasks like progress documentation (including the movement of materials) across site, in addition to measured surveys, or recording internal/external as-built conditions.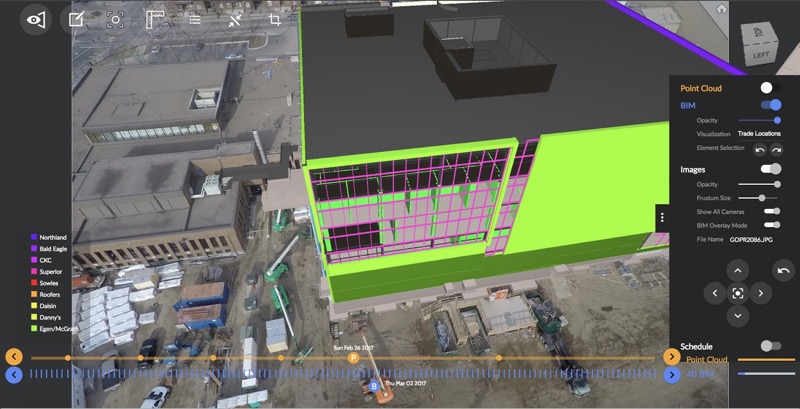 1. Stationary laser scanners dominate
Among respondents who said that they used a reality capture platform, stationary laser scanners (i.e. terrestrial laser scanners) are the dominant technology. This should be no surprise, considering that in the 2014 incarnation of this survey, terrestrial scanners were virtually the only type of reality capture system being used.
In 2018, we see the use of stationary laser scanners at maturity. They are used by contractors and service providers who have clear preferences to rent rather than own. This technology has clear buy-in.
Looking at the scanner brands favored by contractors and survey service providers, we can draw a few conclusions. Contractors appear to favor Trimble and Leica. It is no surprise that contractors would use a lower-grade, easy-to use system such as Leica's BLK360. Perhaps we can deduce that contractors are also seeing value in systems like Trimble's SX10, systems that provide some survey-related workflow in addition to collecting point cloud data?
Surveyors favor FARO and Leica. Perhaps surveyors are using FARO scanners and higher-end Leica (e.g. P-series) models due to increased levels of data resolution and relative accuracy, as well as the fact that, as surveyors, they already own survey equipment such as total stations.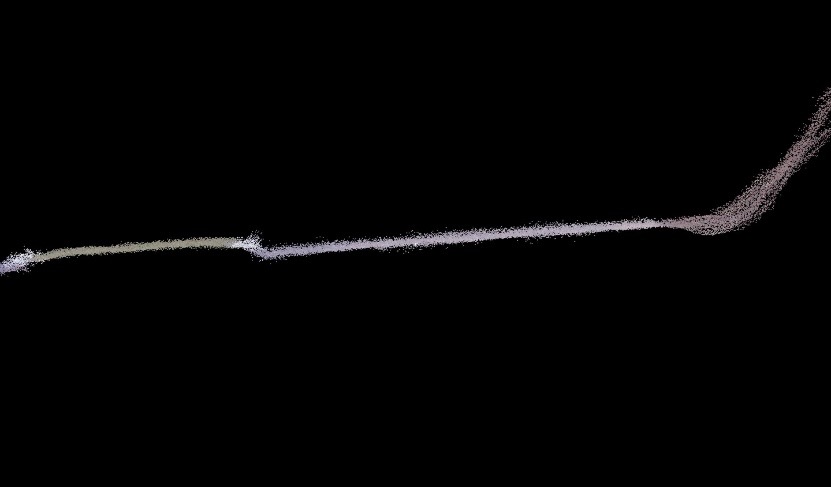 2. The 360 camera is in widespread use
For many stakeholders point clouds are still seen as too abstract or "technical" a deliverable. On the other hand, anyone can understand a photograph. That's why photodocumentation, the photographing of an entire site at defined phases during the build, is now seen as a necessary process across large projects. The process helps projects to comply with local bylaws (e.g. those related to fire safety) and other contractual obligations.
Over the last five years vendors have begun offering more pro-quality 360° cameras suited for this workflow, and more consumer-grade 360° cameras have hit the market. Users have increasingly recognized the efficiencies that these tools bring. A 360° camera captures an image that can replace eight frames from a traditional camera, which reduces the time needed for administrative activity on the busy construction site. Any such tool will be welcomed by a contractor.
It was interesting to see that, among those who owned 360° cameras, most owned either 1-2, or more than 20.  As someone who has worked with 360° cameras since their introduction to the market, I am certainly pleased to see the widespread understanding of their value.

3. The use case for handheld laser scanners is still in its infancy
The use case for 360° camera appears to be understood. However, the market seems unsure about where to apply another system born from the commoditization of technology and the diversification of reality capture form factors: the handheld scanner.
From a productivity perspective, the ability to collect data while walking through a facility brings tangible benefits in terms of speed. However, users appear to be uncertain about using a point cloud that does not necessarily have the accuracy and precision of that from a traditional tripod-mounted laser scanner.
Since users are more likely to rent handheld scanners than buy, it seems they are approaching handheld scanners with some trepidation. Perhaps this will change in the results of a future Cornerstone Report.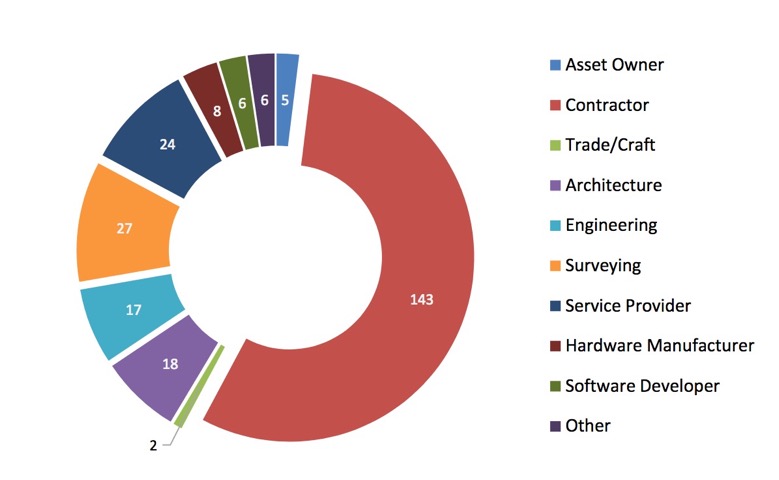 4. Reality capture is being embraced by end-users
Finally, we see a distinct shift towards the end-user in the building documentation market. In CSR #11 perhaps the most important realization is that over half the respondents to the survey about reality capture hardware are now the contractors themselves.
Use cases such as photodocumentation are now defined to the extent that they are often seen as necessary on a construction project—just like any other reporting or time-management activity.
This brings some interesting questions: How will this change in the user base affect the design of new reality capture systems being brought to market? What does this mean to the business of the service provider? Does the service provider now need to become even more specialized? To what extent will we see the contractor become more skilled in reality capture and become more specialized themselves? Will the "race to the bottom," which sees vendors dropping prices and commoditizing their hardware, continue? Or will we see contractors asking for increased sophistication in the tools that they use?
Regardless, the trends seen in this Cornerstone Report provide valuable insight into the near-to-medium term developments that we see in the 3D-imaging market. If you wish to delve into the results of CSR #11 in increased detail, I would encourage you to become a member of USIBD where you can gain access to the full report.