Webinar
Use of Reality Modeling for Automated Recognition and Machine Learning of Infrastructure Assets
On-Demand Webinar | Free
On-demand Webinar | Free
At the recent Year in Infrastructure 2017 conference, Bentley Systems CEO Greg Bentley showcased SiteSee's innovative technology that applies object recognition and machine learning to automatically analyze 3D digital twins of reality modeled infrastructure. Join SiteSee Co-Founders Lachlan Crane and Lucio Piccoli as they share their case study, Automated Recognition of Antennas on a Cell Tower.
Telecommunications tower inspections typically require a site to be shut down and an expert rigging team to climb the tower to allow for close-up assessment of the antenna and equipment. To perform the asset inspection on the Telstra Tower located at Terranora in New South Wales, Australia, SiteSee deployed UAVs and relied on reality modeling for its project deliverables. The tower, its antennas, and surrounding area were all captured in 3D and modeled, removing approximations of antenna locations or estimations of the environment, optimizing analysis to deliver an accurate record of the state of the site and tower equipment.
SiteSee used ContextCapture to produce a detailed 3D engineering-ready reality mesh of the infrastructure assets and surrounding area from the UAV imagery. The software enabled the project team to export a dense point cloud for further comprehensive analysis and identify antenna equipment and asset corrosion. Using UAVs and ContextCapture reduced the need to deploy staff to visit and climb the tower to achieve a lower quality analysis and improved communication with stakeholders and contractors. The collaborative approach reduced asset inspection and maintenance costs significantly.
SiteSee is Bentley's leading Reality Modelling Academy business solutions partner. Through partnerships with UAV providers around the world, SiteSee specializes in the digitization & analysis of infrastructure and provides a web accessible SaaS for the uploading, processing and analysis of UAV captured data.
Takeaways:
- Utilize Reality Modeling to reduce Opex
- Predictive Maintenance
- Learn about automated analysis & machine learning
- Case studies (telco)
- Future vision for Sitesee tech
Speakers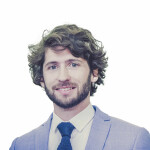 Sylvain Lotteau, Product Manager, Bentley Systems
Lachlan Crane, Co-Founder, Sitesee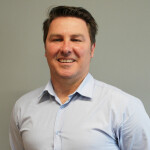 Lucio Piccoli, Co-Founder, Sitesee
Moderators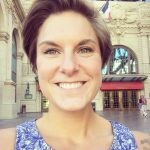 Leslie Rosa, Sales Manager, SPAR 3D