Webinar
Navisworks Clash Detection with BIM Track Clash Resolution
On-Demand Webinar | Free
On-demand Webinar | Free
You've nailed clash detection in Navisworks. But what about grouping and assigning those clashes or issues with full tracking of the status through to resolution? What if you could track and respond to your issues directly inside of Navisworks, Revit, Tekla Structures, AutoCAD and more? Optimize your design and constructability communication with BIM Track. Join AEC industry expert John Barkwell as he shares the optimal issue resolution workflow, working with the maximal context in your day-to-day software.
See how simple it is to:
Create and sync your BIM Track issues directly from your Navisworks clash detection reports
View and respond to assigned issues within Revit
Manage Revit and Navisworks Viewpoints in the cloud
Create and assign issues directly in Revit
Automatically generate issue and clash spheres in Revit, Navisworks or Viewer.
Share project issues, viewpoints, and models with project stakeholders using just a browser
Obtain single-click project metrics & reports for Design Review Reporting
Track your coordination resolution performance on projects with clear KPIs
Identify and mitigate project delays with project-wide visibility of the status of issues
---
Speaker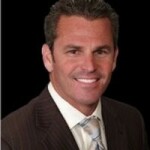 John Barkwell
Director of Business Development - USA
John Barkwell has over 25 years of experience developing new markets, driving business growth in AEC/o technology market. He was part of the original Autodesk Consulting team during the Revit acquisition and provided implementation consulting services to early adopters of Revit Technology. He is an experienced industry published author, contributing editor and national industry conference speaker.
Can't wait? Book a demo today at your most convenient time or sign up for your first 50 free issues.
---