Webinar
Adapting the Design and Construction Industry during COVID-19
On-Demand Webinar | Free
On-demand Webinar | Free
Before the worldwide crisis with COVID-19, AEC companies were beginning to investigate and adopt new tools and techniques to help to digitize and increase the efficiency of their practices. With lockdowns and other restrictions in place, AEC companies and construction firms are leveraging these technologies to help them adapt and to continue working on crucial projects. From remote site monitoring to cloud-based applications that can be accessed from home, companies are doing what they can to survive this unprecedented challenge. Join a panel of industry experts for a discussion on how they've adapted during a pandemic, and whether or not these new techniques are likely to become standard practice once the crisis has passed. Live Q&A will follow the discussion.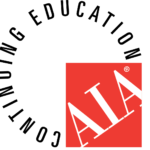 *This on-demand webinar has been approved by AIA for 1 LU. If you are interesting in receiving credit, please contact Conference Coordinator, Meg Strickland with you AIA membership number [email protected].
Speakers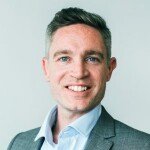 Aubrey Tucker, Director of Innovation and Technology, ETRO Construction
Aubrey Tucker is the Director of Innovation and Technology for ETRO Construction, where he offers a focused and thoughtful approach to innovative research, implementation and application of technology across businesses to create efficiencies and amplify the power of ETRO's people. He is an Enabler, Technologist, International BIM Speaker, University Lecturer and Revit Expert with an extensive career with skyscrapers, hospitals, schools, airports and technology.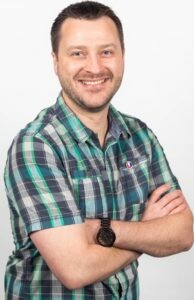 Vincent Plourd, BIM Manager, Chandos Construction
Vincent possesses over 10 years' experience within the Building Information Modelling (BIM) field and passionately provides support to project teams as Chandos Construction's BIM Manager. Since joining Chandos in 2016, Vincent has co-led the national BIM Team and has been instrumental in implementing the BIM process on most of the company's projects. Vincent can be described as an effective problem solver who produces tangible and value add solutions to projects using BIM.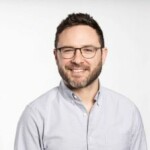 Brian Ringley, Construction Technology Manager, Boston Dynamics
Brian Ringley is the Construction Technology Manager at Boston Dynamics where he supports AEC customer applications for the Spot platform and promotes the development of new autonomous behavior that adds value to construction project delivery. He teaches computational fabrication and industrial robotics as a Visiting Assistant Professor at Pratt Institute's Graduate Architecture and Urban Design program. Prior to Boston Dynamics, he was a Senior Construction Automation Researcher at WeWork where he managed the construction robotics research program and developed facilities, products, and industrial automation processes for modular prefabrication and offsite construction.
Moderator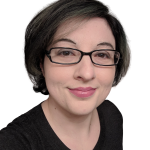 Carla Lauter, Editor, Geo Week News
Carla Lauter is the editor of Geo Week News. Before joining Geo Week News, Carla spent 10 years working on NASA and National Science Foundation projects focusing on Earth science communication. Most recently, she worked on web-based outreach and online interactives for NASA Earth Science satellite missions measuring sea level, salinity and ocean color from space.